The Riva Superyacht Division has announced two brand new yacht lines at the Monaco Yacht Show 2015. The two lines of yachts will include vessels ranging from 50, 60, 70 and 90 metres in length.
The Riva Superyacht Division is a recently-launched division of the Ferretti Group and the designs of the yachts come courtesy of Officina Italian Design and Mauro Micheli. So far, renderings have only been released of the two 50 metre offerings from Riva.
The first line of superyachts are classically-inspired by Riva motor yachts of yesteryear. They feature quite an upright design. By comparison, the second line (pictured below) is more sporty.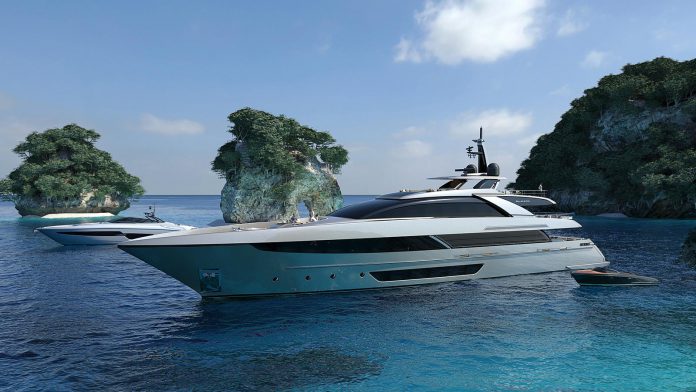 All of the new Riva superyachts will be constructed from aluminium alloy with customers having the capacity to customise the interior design.
Discussing the new superyacht line, Ferretti Group chief executive Alberto Galassi said "Not only [does the Riva Superyacht Division] represent an extraordinary leap into the future, but also, by offering two different lines, Riva will once more be able to meet the refined and sophisticated taste of its very demanding owners."