A marvellous $14.5 million mansion in Las Vegas has just been listed up for sale. The extravagant property is dubbed Primm Ranch estate and when it was previously on the market in 2009, even the late Michael Jackson expressed interest in purchasing it.
The residence is 15,000 square feet in size and incorporates five bedrooms as well as six full bathrooms and three half bathrooms. It also features an expansive kitchen complete with two ovens, two dishwashers, a barbecue and six-burner stove. There is also a large private cinema with a bar and popcorn machine.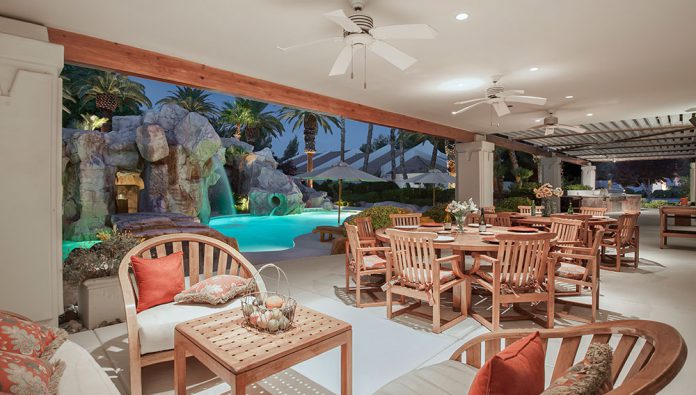 Elsewhere, Primm Ranch includes a large games room with a full bar and pool table while there are also a number of underground tunnels. Found beneath the house is a cave bar and a shooting range with one of the tunnels leading out to a large 20-car garage with two fuel pumps and a mechanic's station.
Other key selling points include the expansive swimming pool, waterslide, steam room, sauna and a professional equestrian facility.
The property will be sold without reserve on October 10.