Giant Italian shipbuilder Fincantieri has teamed up with renowned global design house Pininfarina to create a one-of-a-kind luxury mega yacht called "Ottantacinque".
Ottantacinque was presented at the ongoing Monaco Yacht Show 2015 representing the best of the two Italian masterminds. Fincantieri has over 230 years in shipbuilding while Pininfarina has held a firm presence in the design world for 85 years precisely in the automotive industry. The new mega yacht concept reflects a new partnership between the two companies.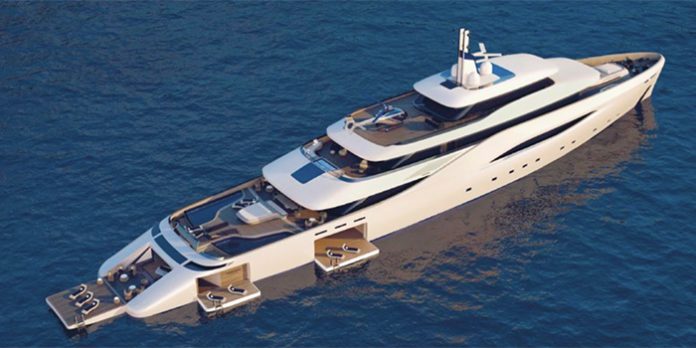 The new mega yacht has a length of 85 meter and a layout of five decks fitted with the best of both worlds. There are two pools on the main deck and elevated sun beds to provide endless panoramic views of the sea. The bottom is adjustable allowing her owners to vary the water depth. When the water depth is reduced to zero, a large 160 square meter platform raises above to facilitate water activities such as swimming.
Ottantacinque comes with seven owner's and guests' cabins in additional to eleven other cabins which comprise of the captain's, officers', crew and staff cabins. A total of 33 people can be accommodated onboard.
2 diesel engines rated at 2,350 kW each power the mega yacht allowing it to achieve a maximum speed of 18 knots and a range of 6,000 nautical miles while cruising at 12 knots.
Fincantieri Yachts is the company's unit dedicated to luxury yachts such as the new 85 meter Ottantacinque concept. On the other hand, Pininfarina Extra formed in 1986 specializes in design trends outside the automotive world. The unit deals with yachts, private jets and people movers with over 500 projects completed since its inception.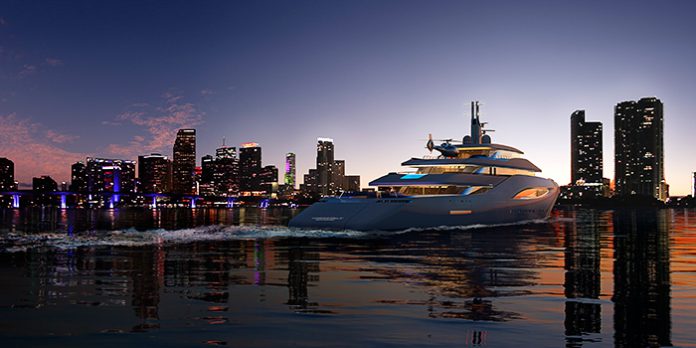 Commenting about the new project Giuseppe Bono, CEO of Fincantieri, said: "We already are among one of the few mega-yacht builders managing all the business activities, from sales to the product life cycle. Now, thanks to this stunning project, resulting from the partnership with Pininfarina, not only we enhance our position in the sector with the highest industrial level collaboration, but also we are an Italian real point of reference in a market that, as all luxury niches, highly demands the capacities and taste of our country".
Paolo Pininfarina, Chairman of the Group, added: "A custom-built model of the sea, in line with Pininfarina's natural vocation in creating exclusive projects, combining tradition with innovative solutions. This is how our design team conceived the collaboration with Fincantieri Yachts. The result is a sculptural floating home with elegant and dynamic areas, where style meets function, aerodynamics, on board comfort, ergonomics. Every detail is designed to harmonize with the aesthetic theme of the yacht".