Last weekend, GTspirit was invited to the official opening of Maserati's first dealership in India, 'AMP Supercars'. Located in the southern region of the country's capital, New Delhi, it is flanked by the showrooms of Mercedes-Benz (India's largest), BMW, Lamborghini and Porsche- the ultimate street for anyone looking to purchase a high-end car in the city.
The state-of-art facility will provide sales, service and spare parts to all Maserati customers in Delhi. The staff is internationally trained and the men behind AMP Supercars also have showrooms of Jaguar, Land Rover and Ducati.
The place was elegantly decorated and the music, cars and lighting had garnered the attention of the locals and the people passing from there. We knew we had reached the venue before we could even see the dealership. There was a small jam of an array of luxury cars outside. Before we knew, we were surrounded by an Audi A8, Mercedes-Benz S500 and the Range Rover Sport HSE. The elites of Delhi were in attendance and just a small look at the parking lot would have made that evident to anyone.
We were warmly ushered inside by the people from AMP Supercars. Initially the guests only had access to the open-air first floor of the two-story property. The opening of the second-floor was going to mark the official launch of the showroom, so it was out-of-bounds to everyone initially. Nonetheless, there was lots of stuff to keep us interested till then.
The Ghilbi and the GranTurismo Sport were there but under wraps. Behind the bar, three TV screens were playing a video of Maserati vehicles from Forza and two walls were pitched with around 20 pictures of old and new Maseratis. Another wall, just behind the GranTurismo, had a historical timeline of the greatest events to have unfolded in Maserati's history and there was live music too.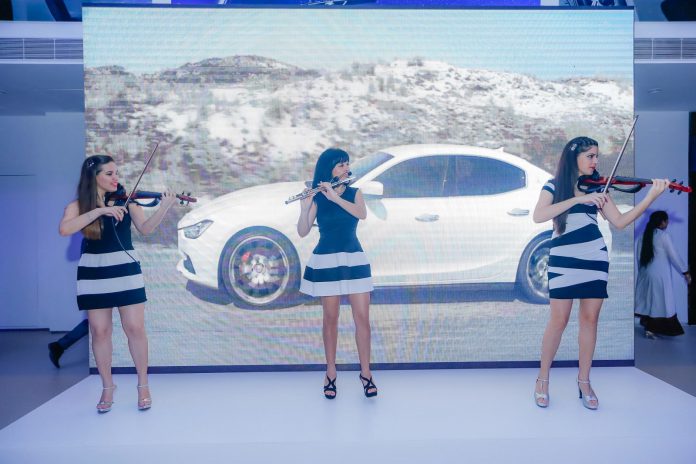 Soon, Mr. Bojan Jankulovski, Head of Maserati India, and Mr. Gurmeet Singh Anand, MD of AMP Group, opened doors to the second-floor of the property, following a short speech.
Mr. Jankulovski stated:  "We are thrilled to begin our journey in India with our first dealership launch in in the capital. AMP Supercars is an established leader in the luxury car industry.  Not only is there a demand for exclusive luxury products in the market; clients also expect world-class standards which we aim to meet with this new facility under the leadership of AMP Supercars."
On the upper floor were the Quattroporte V6 and the GranCabrio. In the centre, a projector was playing a short film on Maserati's heritage. We also checked out the personalization area where future customers will get to choose each intricate detail about their car- from the exterior colour to the interior leather and the wheels.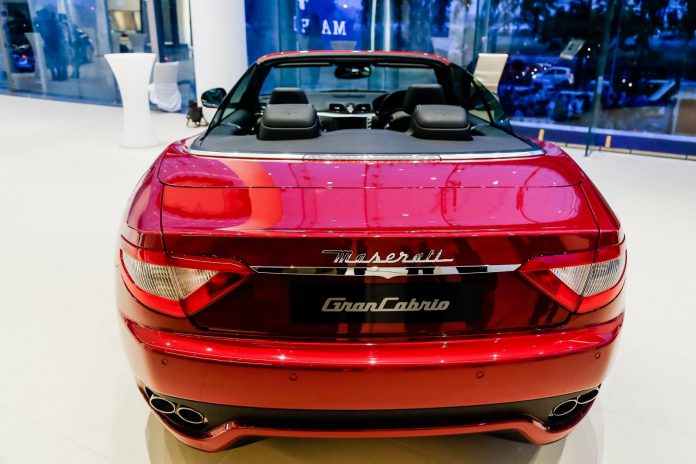 Maserati sold ten units in its first stint in India but with a very limited portfolio and had to exit the market in 2012 along with its sister brand Ferrari following troubles with their common dealer. Both are back now, but will have to make do with the fact that Bentley, Porsche and Lamborghini have already created a good market base in the Asian country.
GTspirit had a little chat with both Mr. Anand and Mr. Jankulovski regarding Maserati India's future and sales expectations.
Mr. Anand stated that the response has been "encouraging" and Maserati will do better than what it did in its first stint. India is an important strategic market as Maserati prepares to launch the Levante SUV next year, which Mr. Anand confirmed will be heading to the country.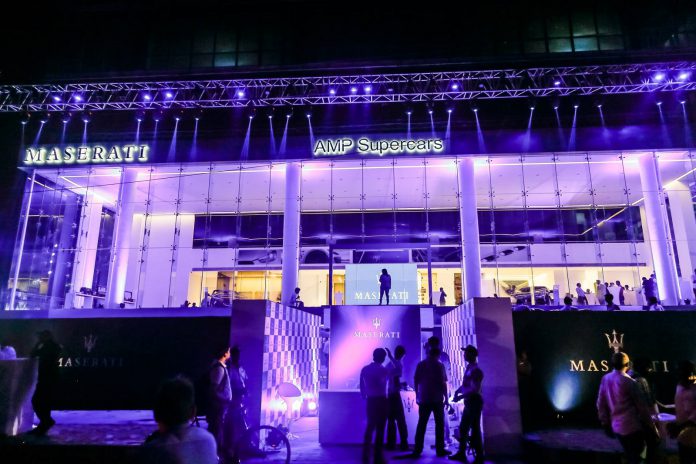 Meanwhile, Mr. Jankulovski commented that Maserati will still provide a good alternative to people looking at Bentleys and Porsches. Mr. Jankulovski joined Maserati in 2012 and has played a key role in the company's growth in new markets. Born and raised in Macedonia, he has helped establish Maserati in five new markets in the Middle East and South-East Asia in the past two years. He joined Maserati India in January 2015 and will be managing the company's growth here. With Maserati reporting a 6.1 per cent growth in Asia and Africa, Mr. Jankulovski's has done an admirable job in understanding these emerging markets.
While talking to GTspirit, he asserted that India's premium car segment is indeed very "limited", yet it's growing at a good pace and Maserati expects "double digit" sales annually here. That is a good number for India's market but a nominal figure for a company looking at 50,000 sales worldwide in 2016.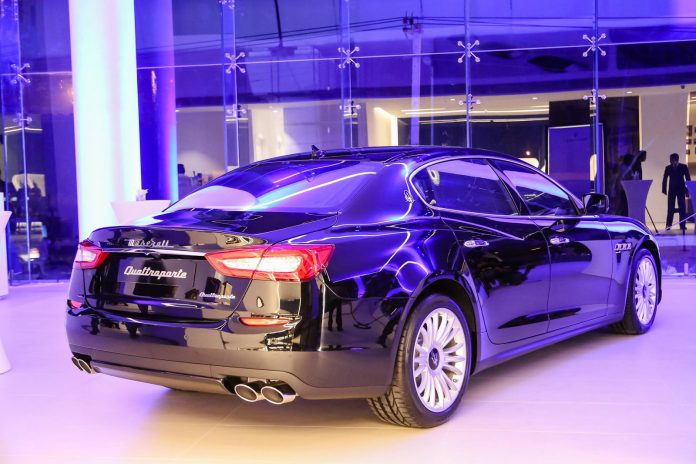 In all, GTspirit had a great night and so did the other guests. It was nice to interact with chiefs from different automobile-related companies and it was equally fun to have a talk with potential customers driving an Evoque and a Bentley Continental GT as their daily drives- what their preferences are and what they look for when buying a ludicrously expensive vehicle. The four Maseratis on display certainly attracted a lot of attention with people flocking to get pictures with them and there was an aura of confidence around the heads from AMP Supercars and Maserati as the latter commences its second stint in India.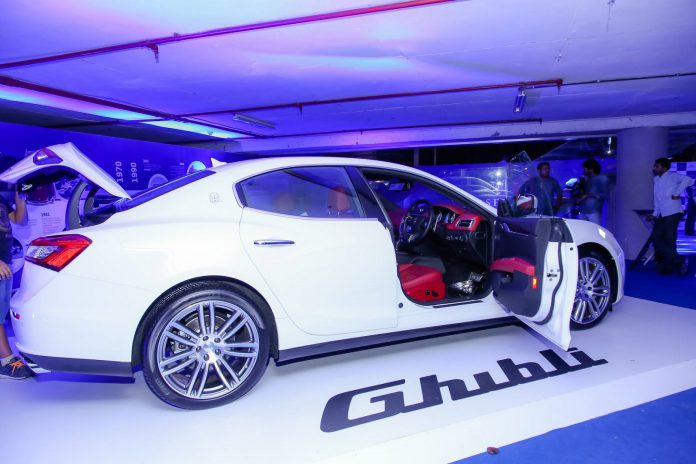 Many thanks to AMP Supercars and Maserati India for their great hospitality and inviting GTspirit to the event. We wish them best for their future endeavors and hope that their journey is as enjoyable as their debut evening.