The previous-generation Audi TT RS has just received a host of significant modifications courtesy of German tuning company Hperformance with its 'Clubsport' package.
The package takes full advantage of the TT RS's 2.5-litre turbocharged five-cylinder engine and sees power rise significantly. As a matter of fact, thanks to the installation of a brand new HPXT530 turbocharger as well as the fitment of a new sports exhaust system, custom charge air cooler and high-pressure pump, the Hperformance Audi TT RS Clubsport delivers an exceptional 503 hp and 510 lb-ft of torque. That is a 150 hp and 167 lb-ft gain over the standard TT RS, itself already a fast car.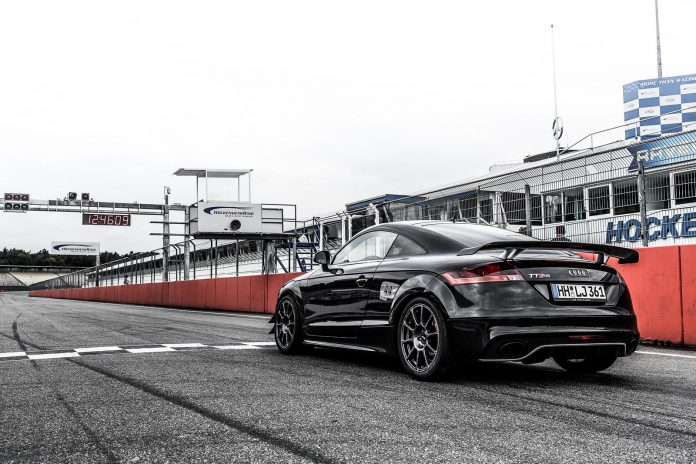 Beyond the engine modifications, the Hperformance upgrade sees the installation of new MOVIT brakes with 370×35 mm discs at the front and 342×28 mm at the rear. Elsewhere, a set of expensive KW Clubsport coilovers have been installed to help to dramatically improve the car's handling.
Hperformance also focused on the vehicle's looks. To make the car's exterior match its exterior, a new rear wing has been installed as have carbon fibre canards at the front, extended side skirts, new wheels and a modified rear diffuser.
The entire upgrade package has been priced at 50,000 euros.