A chrome C7 Chevrolet Corvette Stingray has been badly mangled after crashing at a fuel station in Marina Del Rey, California.
It is reported that a young Middle Easterner was behind the wheel of the American sports car at the time of the crash. Prior to coming to a rest against a pole at the Shell station, the Corvette reportedly crashed into an array of cars.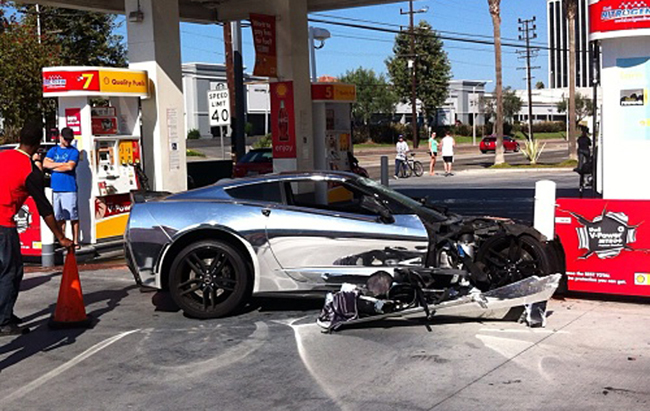 The damage sustained to the Corvette is immediately apparent. The front bumper has been torn off with the bonnet also missing in action. Some damage to the engine and air intake system is also visible while the windscreen has also been smashed and both wing mirrors damaged.
Fortunately for the driver, the damage could have been much worse if they actually crashed into a fuel pump which may have caught fire and exploded.