The Startech Bentley Continental GTC is currently on display at the ongoing IAA Frankfurt Motor Show 2015. Incorporating a number of exterior and interior modifications, Startech's Continental GT is certainly eye-catching. We checked it out in person.
While Startech doesn't offer any mechanical components for the British drop-top, its upgrades are still noteworthy, particularly the exterior upgrades all of which are made from carbon fibre. Included in the package is a modified front splitter, new air intake surrounds as well as modified air intake grilles. Beyond adding to the persona of the car, these elements also help reduce lift.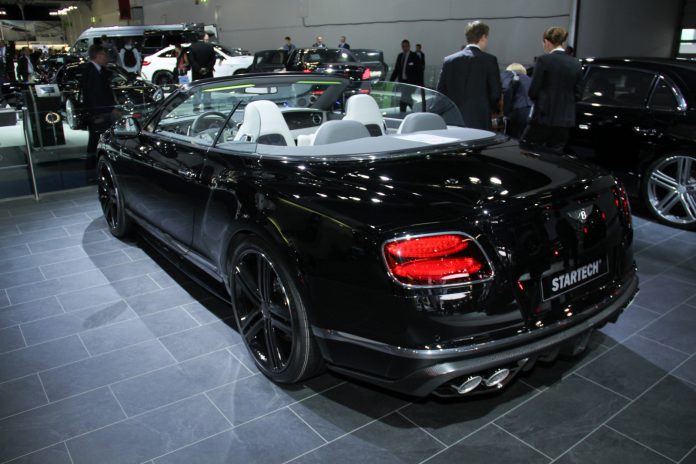 Elsewhere, Startech has installed the Continental GTC with brand new 22-inch wheels at all four corners wrapped in 295/30 rubber. These wheels are the tuner company's Monostar G models and are available in a selection of different finishes with the Frankfurt display car rolling on a set of matte black units. New side skirts are also featured.
In the cabin, the Startech Continental GTC includes quilted white leather across the seats and door panels. Numerous bright green accents are also present.
For more about the Startech Bentley Continental GTC, see our previous post. For more from the IAA Frankfurt Motor Show 2015, see our dedicated news channel.