The 2016 Audi S4 is making its worldwide debut at the ongoing IAA Frankfurt Motor Show 2015, with both its sedan and Avant versions on display. The S models are powered by a 3.0-litre V6 TFSI engine that produces 354 hp and 500 Nm of torque, with the latter available from 1300 to 4500 rpm.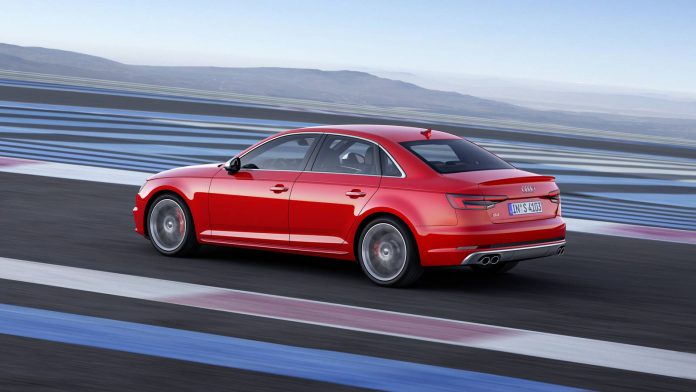 The Audi S4 can sprint from 0 to 100 km/h in just 4.7 seconds with an electronically limited top speed of 250 km/h. A new eight-speed tiptronic transmission is paired to the engine and the Quattro all-wheel drive system comes standard- as is the case with all the S models.
It's worth noting that the selflocking center differential funnels 60 percent of engine torque to the rear axle and 40 percent to the front during normal driving but depending on the situation, it can distribute up to 70 percent to the front axle or up to 85 percent to the rear. Moreover, for better cornering, the wheels on the inside of the bend are slightly braked before they can slip.
The sport suspension is 23 mm lower than the stock suspension, improving the drive and appearance. Customers will get 18-inch wheels as standard with option for 19-inch rims as well. The S4 sedan with Quattro drive as standard scales at 1630 kilograms and the Avant at 1675 kilograms.
"At Audi, we have more than 20 years of expertise in developing our sporty S models," said Ulrich Hackenberg, Member of the Audi Board of Management for Technical Development. "From day one, our formula for success has been a combination of outstanding quattro performance, restrained design, and state of the art drive train, suspension, and infotainment technology. The new Audi S4 and S4 Avant impressively continue this sporty tradition."