Here at the IAA Frankfurt Motor Show 2015, Mercedes-Benz's biggest release is undoubtedly the Mercedes-Benz S-Class Cabriolet. The topless version of the two-door S-Class has been attracting plenty of attention. We sent a photographer in for a closer look!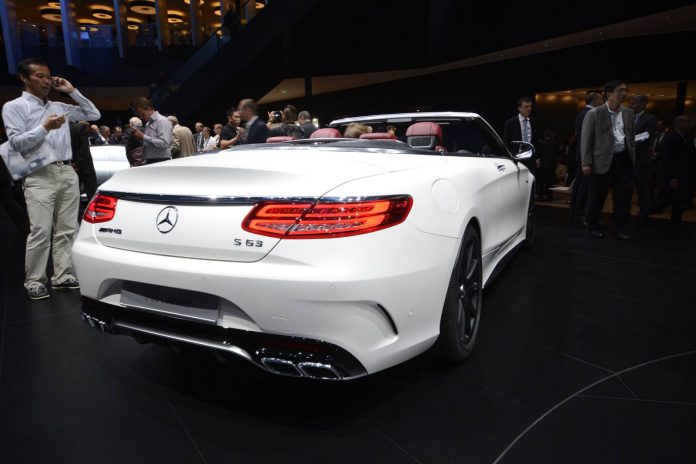 The Mercedes-Benz S-Class Cabriolet plugs another niche for the company. Previously it produced the CL-Class which was only available in Coupe form so this is the first modern luxury GT segment Cabriolet for the Stuttgart-based manufacturer. It competes directly with the Bentley Continental GTC in its most potent form.
Two versions have been announced so far, the first is the S500 Cabriolet which utilises a 4.6-litre V8 engine for 455 bhp and 700 Nm of peak torque from 1800 rpm. The second is an S63 AMG Cabriolet which produces 577 bhp and 873 Nm of torque which arrives at 2250rpm.
Having lost a few structural points, heavy engineering input was required to make such a large opening. There is a new die-cast aluminium longitudinal member, a new rear wall behind the rear seats to reinforce the bodywork and an aluminium rear floor.
If you want to find out more about the new Mercedes-Benz S-Class Cabriolet, feel free to take a look at our earlier article. Please also feel free to browse our dedicated IAA Frankfurt Motor Show 2015 news stream!