The Bentley Bentayga is pride of place at the IAA Frankfurt Motor Show 2015. The concept EXP 9 F, released at the Geneva Motor Show 2012 was a controversial design. Since its unveil, Bentley have listened to their customer base and have taken the comments on board while finalising the design of the SUV. We took a closer look to determine whether they were successful!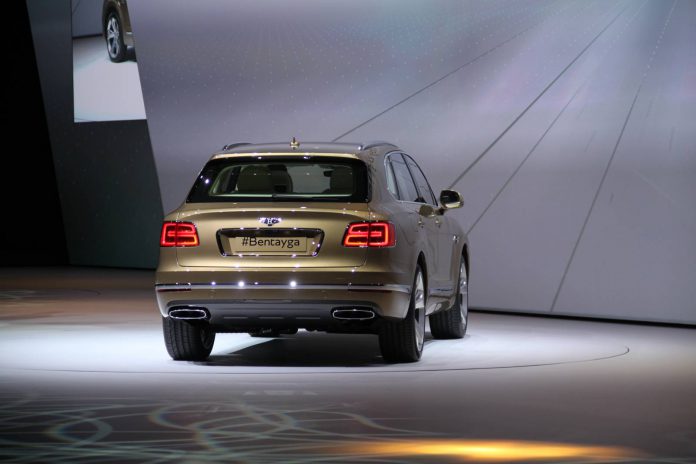 The Bentley Bentayga gets a traditional Bentley grille with traditional quad-style headlights. The controversial single units have been ditched. The whole design appears to have shrunk into something much sportier. In fact, Bentley are keen to point out that it is the fastest SUV currently available.
Naturally, it gets the new twin-turbocharged 6.0-litre W12 engine delivering 600 hp and 663 lb-ft of torque. It gives enough power for a 100 mph sprint of just 4 seconds as well as a top speed of 301 km/h. It will undoubtedly lose that crown if and when fellow VW Group company Lamborghini decide to unleash its own SUV.
Inside, the Bentayga gets a full-length panoramic sunroof as well as a large 8-inch infotainment system with a touchscreen and 60GB hard drive. Handcrafted and handstitched leather alongside wooden and metal encases all that technology. There is no word on availability yet, however, we suspect it won't be delivered until 2016.
For full details on the Bentley Bentayga, check out our earlier article. For more news from the IAA Frankfurt Motor Show 2015, check out our dedicated news channel!