Mercedes-Benz is at large at the Frankfurt Motor Show 2015, having unveiled several models that you can view on our Frankfurt 2015 dedicated channel. The most popular debut by the company has been the 2016 Mercedes-Benz S-Class Cabriolet, its first modern luxury GT convertible.
With its world premiere taking place in Frankfurt, the Stuttgart-based manufacturer had to spend a few days in Monaco with the new S-Class Cabriolet. To do that, they teamed up with Australia's finest shipyard – Silver Yachts – who provided them with their latest build dubbed the "Silver Fast".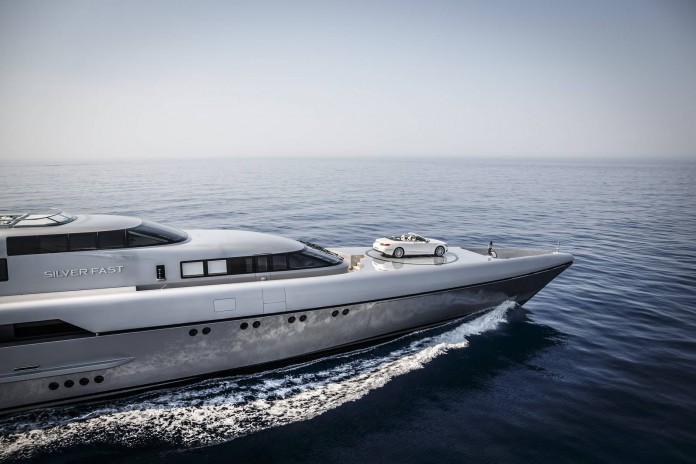 Silver Fast is an all-aluminum superyacht launched in 2015. It has a length of 77 meters and is currently the world's largest and fastest aluminum-built motor yacht. This is something that Mercedes-Benz can relate to seeing that the new S-Class Cabriolet was introduced to further their reach into the luxury market.
Both Silver Fast and the new Mercedes-Benz S-Class cabriolet have quite a number of things in common. For example, Silver Fast has an aft deck with a custom winter garden to provide the owners with the best outdoor feel during long cruises. The Mercedes-Benz S-Class Cabriolet on the other hand harbors everything from the "S-Class" DNA and offers it in the comfort of the open air.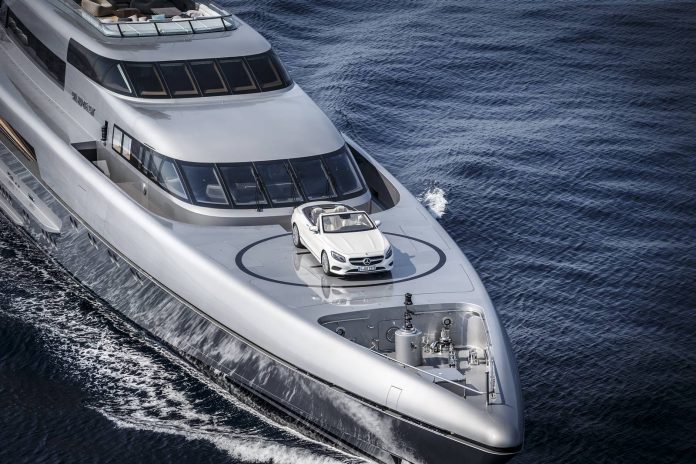 Meanwhile, Mercedes-Benz offers two version of the new S-Class Cabriolet namely the Mercedes-Benz S500 Cabriolet and the more potent S63 AMG Cabriolet. Just in case you are curious, the Silver Fast yacht has a price of $90,075,000.