GTspirit driver David Perel triumphed at the fifth round of the Italian GT 2015 season in Vallelunga to win Race 1 and fight back in Race 2 to ensure a healthy rank on the standings. The South African driver assisted by regular Italian GT driver Mirko Zanardini ensured that the Peresoft Obox Bonaldi Lamborghini Gallardo started on the front row in both races.
Perel and Zanardini played their cards well in Race 1, the South African took the lead on lap 11 before handing over the car to his co-driver. Zanardini lead Pastorelli, Selva and Bodega in that order. In the end, the Bonaldi Motorsport duo crossed the finish line first leading Pastorelli in a Porsche 997 and Baccani in another Porsche. Elsewhere, Bortolotti and Viberti gave Lamborghini another win in the GT3 class.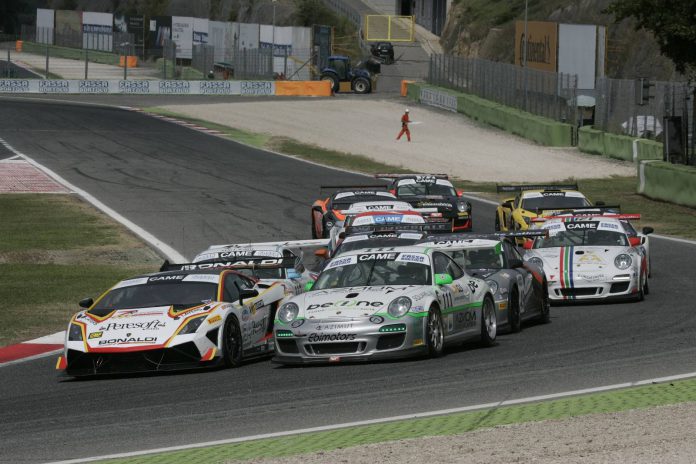 As per the rules, Perel and his team had to start Race 2 15-seconds late after their first stop due to their win in Race 1. Zanardini started from pole but was hit by De La Reina, he fell to the back while the front pack maximized on this opportunity. Perel managed to make a strong comeback after taking the wheel and eventually drove home the Lamborghini in fifth.
The team now sits third on the standings behind the Pastorelli brothers who are on top and the team of Maino and Selva in second. The latter finished Race 2 in first place leading Russo and Goldstein of Antonelli Motorsport and the team of Venerosi and Baccani. Ombra Racing drivers Frassineti and Beretta took the win in GT3 class in a Ferrari 458 GT3.
[youtube]https://www.youtube.com/watch?v=ynPUn40wGHE[/youtube]