The covers have just been taken off the Benetti Mediterraneo 116 at the Cannes Yachting Festival.
The Mediterraneo 116 is the latest addition to the Italian yacht builder's Displacement Class range and represents a new exterior design for the company. The yacht itself measures 30.5 metres in length and significantly, utilises carbon fibre extensively in its construction.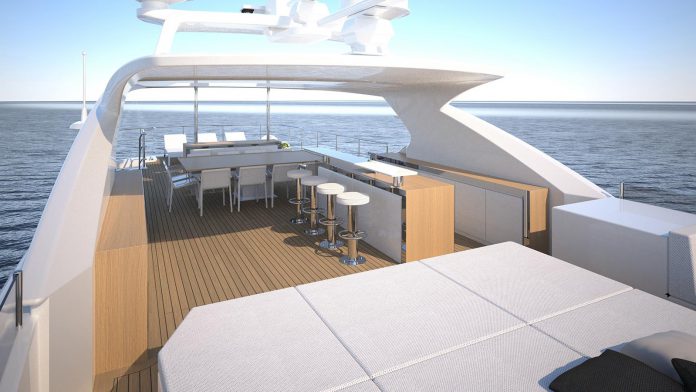 The superyacht features a number of different levels with the lower deck incorporating four twin cabins, two of which are VIP cabins. All four have en-suite bathrooms. Elsewhere, the new Benetti Mediterraneo 116 includes more than enough to accommodate 12 guests in comfort. Certainly one of the key selling points of the yacht is the outdoor bar on the upper deck.
Another important feature of the yacht is the large swimming deck which comes standard on the foredeck. However, this area is completely customisable and doesn't have to utilise a swimming pool.
Discussing the yacht, Benetti itself said "It's very much connected to the roots of the Displacement Class, while opening the door too a new era."