A few months after Singer unveiled its very first modified 911 Targa, the Los Angeles company has released images and details of its latest project. Dubbed the 'Manchester' after the owner's home city in the United Kingdom, the 1990 Porsche 911 Coupe in question is amongst the finest cars ever created by Singer.
For starters, the German sports car's body has been completely transformed by Singer with all new carbon fibre panels featured. Amongst them are the widened rear wheel arches which thanks to their flowing design, look absolutely sensational. The car has then been painted in a shade dubbed 'Wasabi' which is an intriguing shade of green fitting of a car like this.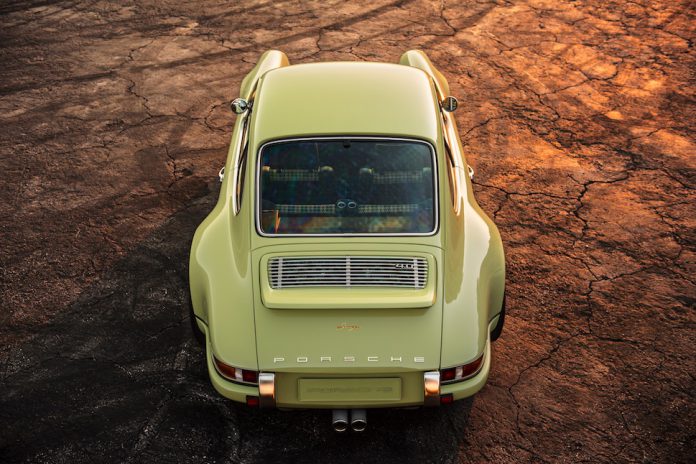 Beneath the skin, the Singer 911 Manchester is powered by a 4.0-litre flat-six engine courtesy of Ed Pink Racing. That engine is then coupled with a six-speed manual transmission driving the rear wheels through a limited-slip differential. Helping to ensure the car corners as well as it accelerates, Singer has installed custom adjustable dampers from Ohlins.
Inside, a classic pattern adorns the door panels, seats and elements of the dashboard. Also found through is luscious black leather as well as new seats and a sleek three-spoke steering wheel.