A Lamborghini Aventador 50th Anniversario Roadster caught fire and burned down to ashes in Dubai. Photos and videos of the fateful car emerged on the internet about an hour ago and they show the Aventador going up in flames at the Dubai Marina. Fire fighters did arrive at the scene, but they could not stop the blaze.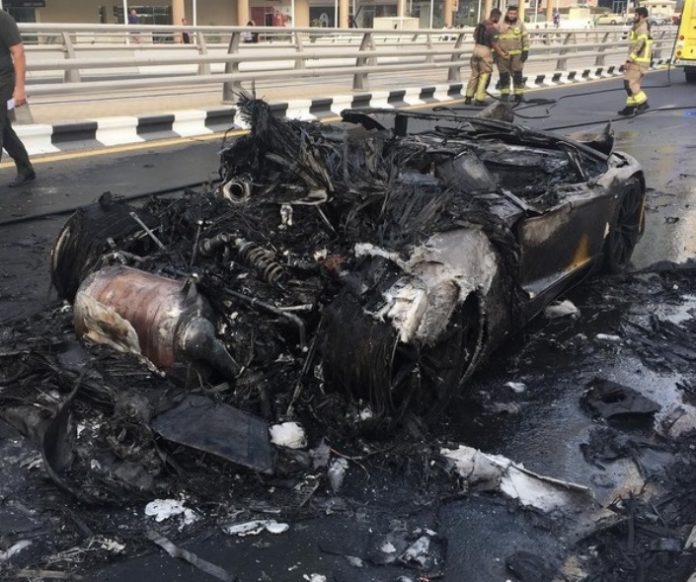 The video below was posted on Instagram shortly after the supercar was consumed by fire. This is indeed the limited-edition Lamborghini Aventador LP720-4 Roadster created to celebrate the marque's 50th birthday in 2013. Only 200 copies were made, 100 being Coupes, while the other 100 being Roadsters. The latter was showcased at the Quail Motorsports Gathering in 2013 and costs $548,000.
[youtube]https://www.youtube.com/watch?v=i74UdsXxwGo[/youtube]
Under the hood of this special edition Aventador Roadster is the same 6.5-liter V12 engine found in the 'standard' Aventador Roadster, but with a retuned power output of 710 hp. The vehicle also got a unique exterior paint and semi-aniline leather interior upholstery.