The tale of a supercar club with unique roots: South Korean manufacturer Daewoo pulled out of India in 2002 after financial troubles had forced it to sell most of its assets to General Motors (GM) in 2001. Subsequently, a Daewoo factory located on the outskirts of Delhi closed down, signaling the demise of one of the earliest MNCs to enter India following the country's economic liberalization in 1991.
No one could have imagined that the factory left behind by Daewoo would lead to the creation of India's most popular supercar club, the CannonBall Club (CBC). Founded in December 2009 and now boasting over 200 supercars, CBC started out with just one BMW M5 and Daewoo's abandoned facility.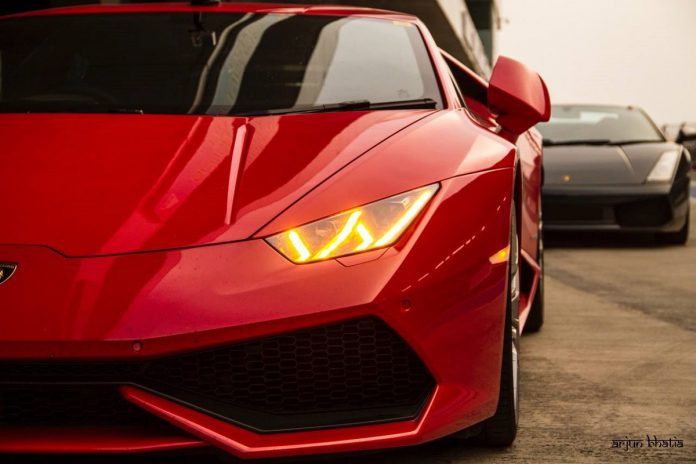 "It was little known, that the Daewoo factory had 400 sq. acre of land and a series of linked roads in it," Paritosh Gupta, businessman and founder of CBC told GTspirit. "Initially, we started inviting people to come to this factory with their supercars. Eventually, we designed a track like system with directions and started time trials there. After the first car came, the word spread among a close network of friends and, from one M5, we started getting cars such as the Lamborghini Gallardo, Ferrari 599 GTB, Porsche 911 Turbo, Audi R8 and Maseratis."
It wasn't long before CBC had access to about 90 percent of Delhi's supercars and in early 2010, two different agencies approached it to organize the city's first ever supercar shows. "It's only after these that we realized what we had managed to do. We brought almost all Delhi's supercar network in a group and that was the start of CannonBall Club," Paritosh states. The name comes from the 1981 Hollywood film, Cannonball Run. Based on the unsanctioned highway races that took place in the USA in the 1970s, Paritosh is a great fan of the movie.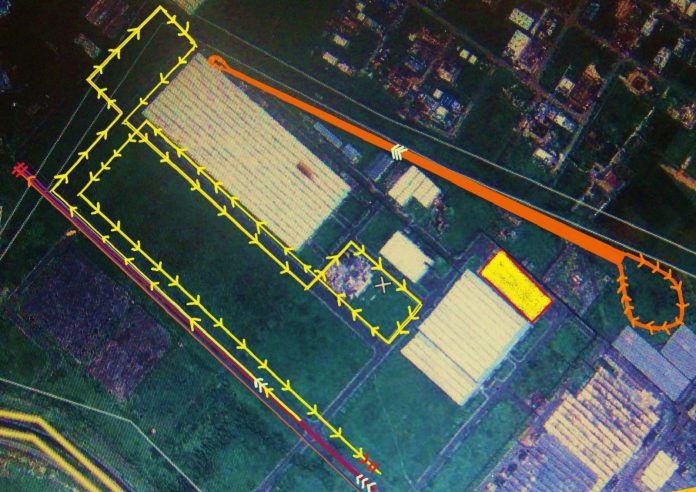 CBC has now organized around 50 events and expanded its presence to Bangalore, Chandigarh and Hyderabad. A Kolkata chapter is about to commence soon. Paritosh says: "Our job at CBC is to invite and organize events which would be of interest to the supercar owners. CannonBall Club was the first group to organize a "Supercar Track Day" with over 40 supercars participating from all over the country at the Buddh International Circuit (BIC). CannonBall Club has also gone overseas and organized events in places such as Dubai and Italy, and we are in talks with brands for future events at Silverstone."
All this in a country where it's still rare to see a supercar on the road and purchasing one means paying at least 100 percent excise duty on the vehicle. In perspective, Ferrari's cheapest offering in India, the California T, has been launched at more than $520,000. Go to the United States and you will find this car listed at over $200,000. Yet, thanks to the entry level Mercs, Audis and BMWs, India's luxury car industry has grown eight times since 2007 and experts suggest that the country will sell 100,000 units of such vehicles every year by 2020. So, it becomes important for CBC to maintain exclusivity.
"We incorporated a core group in CBC which comprises of the first patrons who helped put CBC together. Through consultation, we decided that Delhi will maintain a strict rule of cars only above 400 bhp(stock). For CBC events that are outside Delhi, the rules are more lenient. The eligibility criteria for a car is 250bhp and above. This is due to the limited exotic and supercars in those cities," Paritosh comments.
In addition to that, one can only enter the club via a recommendation from one of the current members and there's a membership fee of INR 1.5 million (approximately $2,200). "The Membership platform was introduced for those who would want extra services to be provided to them along with priority invitation to limited and exclusive events."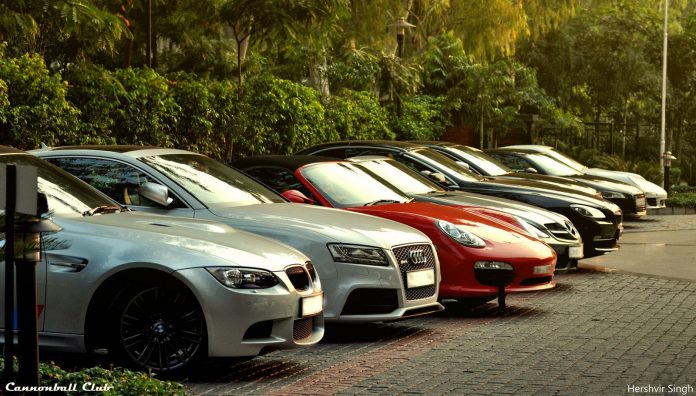 However, India, especially Delhi, has its own problems for supercar owners. CBC drives attract unwarranted attention and the attitude towards these drivers is erratic as India has witnessed several high profile accidents involving supercars in the past. Not to forget, the country's poor infrastructure and horrendous traffic situation. To tackle these issues, CBC carefully plans its drives.
They typically take place on a Sunday or a national holiday with majority of the travel time spent on the sparsely populated highways. "CBC has a team on board which, before every drive, checks the routes for any broken roads, awkward bumps or any other issues that might cause discomfort to the owners during the drive or damage to their cars," Paritosh notes.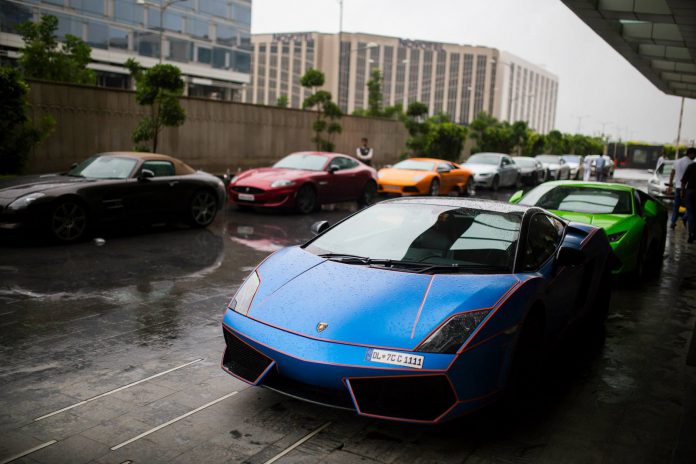 The club has also done its part to promote the car culture in India. It advices popular car brands on the demand of the Indian customers, has helped out other local organisations in promoting their work and a couple of its photographers are now working for popular automobile magazines. Co-incidentally, CBC came up at a time when India's supercar industry had just started to blossom. Bentley, Lamborghini and Porsche were slowly picking up sales and within two years of CBC's birth, Ferrari, Maserati and Aston Martin had arrived in India. Although Ferrari and Maserati left for a brief period, the duo is back.
That said, CBC's latest endevaour is a personal concierge service, called the "Auto Studio". "It will help supercar owners with almost anything- ranging from professional detailing and wrapping to performance upgrades and getting high end exhaust systems. These services are provided by companies and individuals who have been carefully selected and are proven to be the best in their fields," Paritosh adds.