Mercedes-AMG has released sketches of the 2016 Mercedes-AMG C63 Coupe DTM racecar. The car will be put to use in the 2016 season as a successor to the current Mercedes-AMG C Class Coupe DTM. As the most successful car in DTM history, the Mercedes C Class boasts of 85 victories in 159 races.
The sketches of the new car were released during the DTM Moscow round which is one of the final races of the year. The current season has seen more races than the years before after a two-race format was adopted in the beginning of the year. The new changes appear to have been successful already with spectator tally totaling to 341,000 in the first five race weekends.
'The new Mercedes-AMG C 63 Coupe will set new standards'
Speaking about the new car, Mercedes-AMG DTM team boss Ulrich Fritz said, "The new Mercedes-AMG C 63 Coupe will set new standards in terms of driving dynamics and design again. So that the car provides the ideal basis for our DTM car. I am already looking forward to seeing the new Mercedes-AMG C63 DTM from 2016 in use. Our goal is of course to tie with this vehicle to the successful history of Mercedes-Benz in the DTM."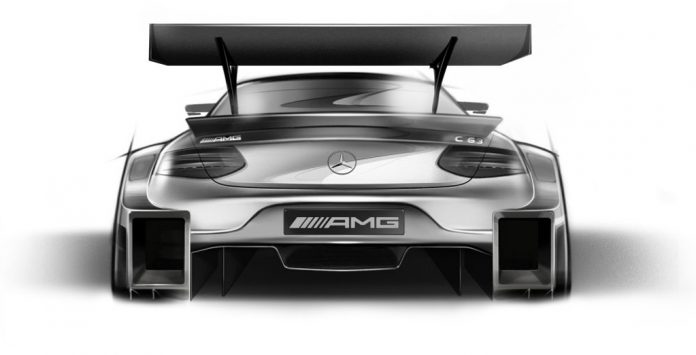 As per the current DTM regulations, all cars regardless of the manufacturer are powered by a 4.0 liter V8 engine with four valves per cylinder. The former road-going Mercedes-Benz C63 AMG cars were powered by a larger 6.2 liter V8 engine; AMG had to downsize the DTM variants to 4 liters. The 2016 Mercedes-AMG C63 DTM car will not have to undergo that process as the road-going version is already powered by a 4.0 liter V8 unit albeit turbocharged.
Nevertheless, the DTM 4.0 liter V8 engines are expected to run for the last time in the 2016 season. This follows a joint technical agreement with Super GT to ditch the V8s for smaller 2.0 liter, four cylinder engines producing around 600hp.