Despite its conflict with Palestine, Israel is one of the richest countries in Asia. In 2013, it was said to have the tenth highest percentage of millionaires in the world. Moreover, the country has the best standard of living in the Middle East and the fifth best in Asia.
Naturally, Israel has a prominent and enthusiastic supercar culture with foreign imports regularly snapped on the streets. However, recently we came across a couple of pictures of an abandoned Ford GT that has been confiscated by the authorities. Some parts of the car, including two tyres are missing and the GT is engulfed in dust.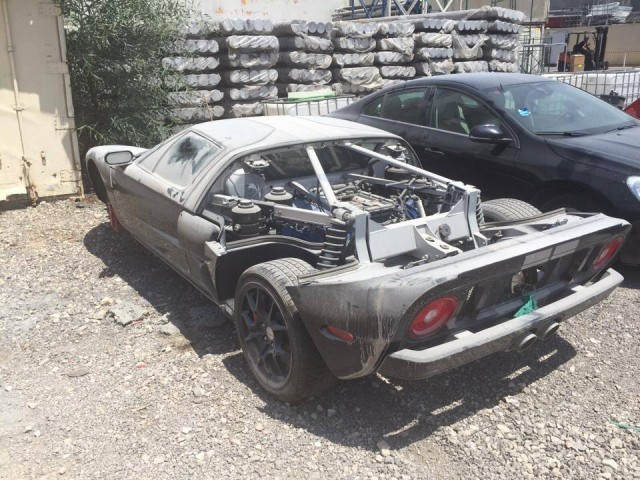 The car was imported to Israel in 2006, where the excise duty on such vehicles is 120 percent. However, the owner evaded paying the full import duty and it wasn't long before authorities got to know about it and seized the car. Now, every three weeks there is an auction held for the car parts of the GT. According to אריאל קרוגלקוב who lives near the abandoned car, this Ford GT was imported as a Mustang GT meaning the owner paid less than the actual amount of duty.
The first generation Ford GT was powered by a 5.4-liter V8 engine, generating 550 hp and 678 Nm of torque and allowing the vehicle to reach a top speed of 330 km/h. Only 4,038 base units of the car were produced with just 586 of those sold outside the United States- making it all the more despairing to see the above images.