During Monterey Car Week 2015, Hyundai unveiled its eyebrow-raising Vision G Coupe Concept designed to preview the future of luxury cars from the automaker. Taking inspiration from the concept, Theophilus Chin has rendered it in GranCoupe guise which would rival the BMW 6-Series Gran Coupe and Mercedes-Benz CLS.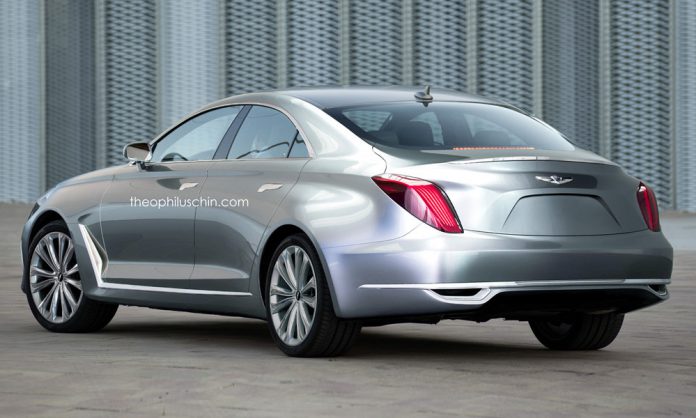 The real-life concept is immediately noteworthy for its expansive size. It also features a sleek two-door design and includes a plethora of eye-catching design elements. At the front, a gaping wide grille is present and alongside it are bold and aggressive air intakes. Elsewhere are large silver wheels, a relatively high tailgate and a short decklid.
In creating the GranCoupe model, Theo has clearly added to extra doors and extended the roofline. The completed package is just as interesting as the original concept and if produced, could prove quite popular.
[Via Theophilus Chin]