The upcoming Embassy Gardens residential complex in London is set to feature one of the boldest swimming pools anywhere in the world.
Dubbed a 'Sky Pool', it will be glass-bottomed and hang 10 stories above the ground while stretching between two of the complex's buildings. The Sky Pool itself will be created from glass that is eight inches thick and supports four feet of water. When looked from below, the pool has been designed to look like an aquarium in the clouds.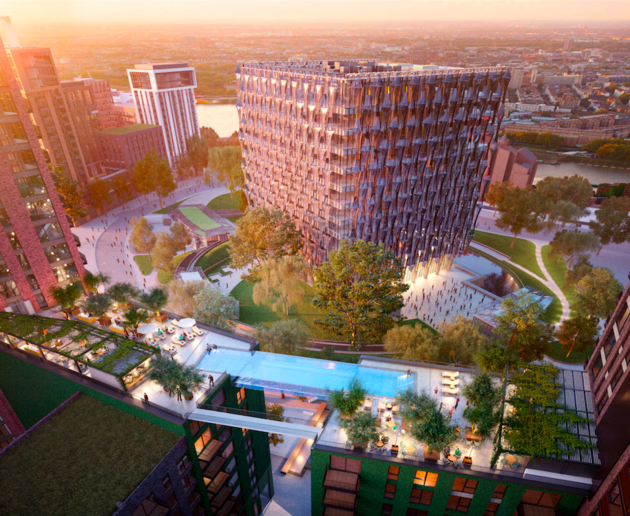 Discussing the pool, CEO of property developers, the Ballymore Group, Sean Mulryan said "The experience of the pool will be truly unique. It will feel like floating through the air in central London."
As you'd expect, the Sky Pool will be restricted to residents of Embassy Gardens. Those residents will have to pay a minimum of $1 million to secure a home within the complex so this pool will only ever be used by some wealthy Londoners.