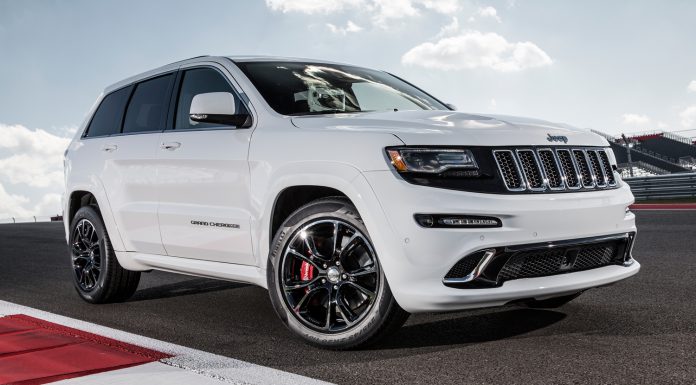 Back in mid-June, it was confirmed that Fiat Chrysler Automobiles had given the green light for the Hellcat-powered Jeep Grand Cherokee Trackhawk to be produced. Now however, it is reported that the car has been deplayed by about a year.
A source within Fiat Chrysler recently revealed that the Grand Cherokee Trackhawk will now arrive as a 2018 model rather than a 2017 car as previously expected. If that is the case, then the Trackhawk may only be produced for a single year before the American marque stops producing the 6.2-litre supercharged V8 engine dubbed the 'Hellcat'.
Whenever the Jeep Grand Cherokee Trackhawk arrives, it could actually prove faster than both the Challenger and Charger SRT Hellcat models in a straight line. This would be due to the fact that it will utilise an all-wheel drive system receiving power from an eight-speed ZF automatic transmission. By comparison, both the Challenger and Charger models feature rear-wheel drive. Consequently, the Trackhawk could rocket to 96 km/h in less than 3 seconds.
The car is currently being developed under the 'Project K' codename and it is reported that the first test mules have already commenced testing.
[Via Motor Authority]