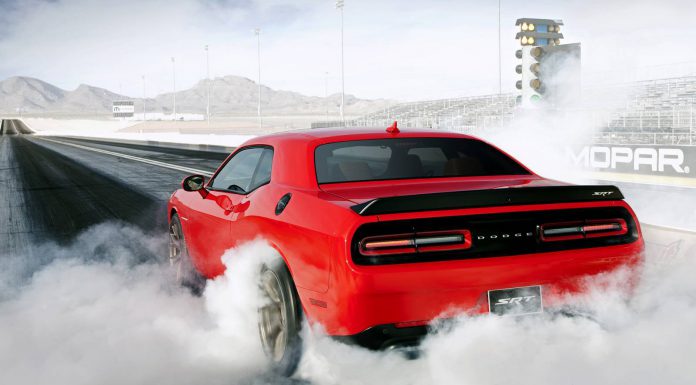 The ever-popular Dodge Challenger SRT Hellcat and Charger SRT Hellcats could be killed off in 2019 due to increasingly-strict emissions standards.
Sources at the Jeep Trackhawk forums claim that Dodge is planning on end the production run of the 6.2-litre supercharged V8 Hellcat engine in 2019. Additionally, the American marque will wrap up production of its 6.4-litre V8 with these two engines tipped to be replaced by more efficient twin-turbo six cylinder or twin-turbo four cylinder engines.
In the following four to five years, it will become increasingly difficult for automakers around the world to offer V8 engines if they don't also produce plug-in hybrid or all-electric vehicles to offset CO2 emissions.
It really comes as no surprise that the life of the SRT Hellcat engine is limited. After all, rival manufacturer Ford has decided to replace the supercharged V8 of the previous-generation GT supercar in favour of a twin-turbo V6. Additionally, there's suggestions that the upcoming sixth-gen Mustang GT500 will use this TT V6 rather than a supercharged V8.