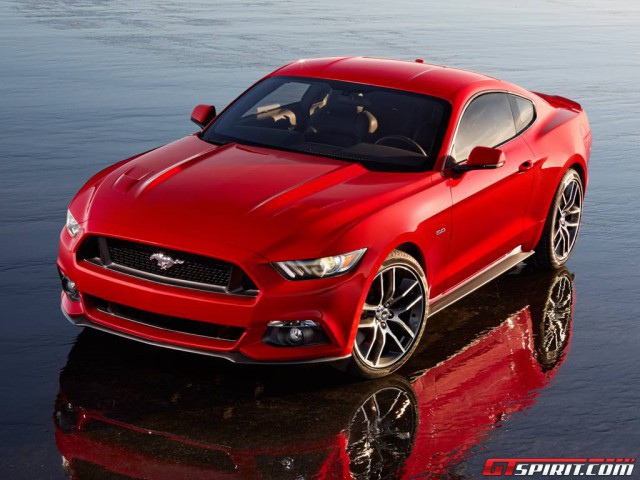 The sixth-generation Ford Mustang may have only relatively recently been introduced for the 2015 model year and it has already emerged that a facelifted variant is on the cards.
According to Automotive News, the facelifted Ford Mustang range will arrive for the 2018 model year meaning a debut in the middle of 2017 is likely. As you'd expect for a mid-life facelift, a number of subtle visual and mechanical modifications will be introduced for the refreshed Mustang.
Most notably, a redesigned front fascia will be installed with it inevitably incorporating new headlights as well as a tweaked bumper. Beyond the restyled front end, it seems inevitable that there will also be some minor changes to the rear and the interior.
Arguably of most significance is that the 2018 Ford Mustang will reportedly adopt a 10-speed automatic transmission alongside a revised version of the existing six-speed manual.
The facelifted Mustang is expected to stick around for about two years before the seventh-generation Mustang arrives.
[Via Automotive News]