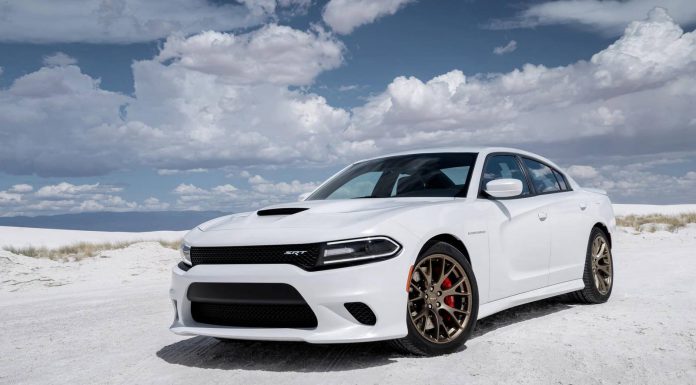 It has just emerged that both the 2016 Dodge Challenger and Charger SRT Hellcat models will receive small price bumps for the 2016 model year.
The refreshed Challenger SRT Hellcat will now set back customers a minimum of $62,495 which is a $2500 increase over the 2015 model. Meanwhile, 2016 Charger SRT Hellcats are now priced from $65,945, a $1950 premium. The price increases come due to the implementation of navigation as standard as well as plush Laguna leather.
Importantly, customers who ordered 2015 models but recently had them cancelled, will be able to purchase 2016 models but for the price of a 2015 car.
Ever since launching last year, both models have greatly exceeded the expectations of Dodge. As a matter of fact, the American marque is more than doubling Hellcat production for the 2016 model year on the back of huge demand for the two cars.
In the near future, the Jeep Grand Cherokee is tipped to be offered with the Hellcat 6.2-litre supercharged V8 in 'Trackhawk' guise.