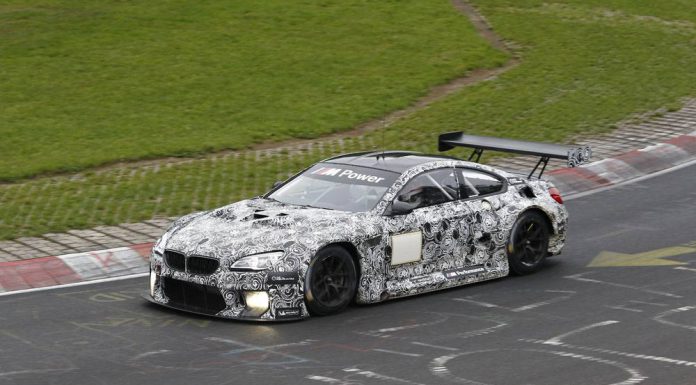 A selection of new BMW M6 GT3 spy shots have surfaced online as the car recently hit the Nurburgring Nordschleife in its latest round of testing. It has already been confirmed that the M6 GT3 will debut at the IAA Frankfurt Motor Show 2015 next month.
The M6 GT3 is pinned to make its racing debut next year and has previously been displayed at numerous races across Europe under heavy camouflage. It will replace the current Z4 GT3 which BMW currently fields in the popular racing category. It will be priced at 379,000 euros.
Beneath the skin, the BMW M6 GT3 will use a tweaked variant of the road car's 4.4-litre twin-turbocharged V8 engine. Specific power and torque figures haven't been released, but the firm has confirmed it will pump out more than 500 hp. The modified engine will then be mated to a sequential transmission with six-speeds and driving the rear wheels. All told, the BMW M6 GT3 racer will tip the scales at less than 1300 kg.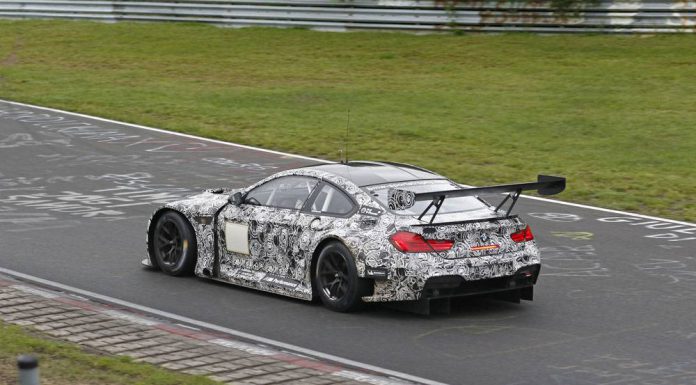 Beyond the mechanical changes to the road car, the BMW M6 GT3 will implement numerous new aerodynamic aids to ensure it is as fast around a track as possible. As such, the M6 GT3 will include a completely revised front fascia with a different bumper, air intakes and grille. Additionally, prominent air extractors can be found on the bonnet while lowered side skirts are also found alongside the flared wheel arches. The rear is then categorised with a towering wing with this uprights.