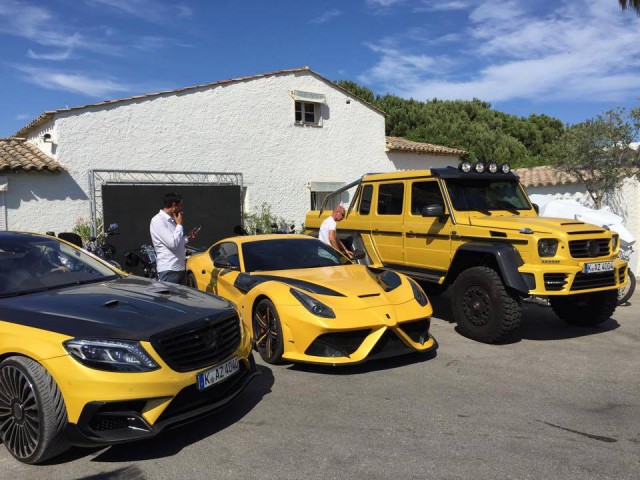 Offering extensive upgrades for almost all Mercedes-Benz models, Mansory has made a name for itself with its insanely bold, aggressive and eye-catching array of modifications for the German firm's finest models.
One of the tuner's original and most insane cars is the Ferrari 599 Stallone. Once the 599 GTB Fiorano was retired however, Mansory turned its attention to the F12 Berlinetta and again attached the 'Stallone' badge to it. The car features a multitude of visual and aerodynamic modifications with power from the 6.0-litre V12 engine being lifted from 740 to 775 hp with torque being bumped to 725 Nm.
Mansory also offers a range of upgrades for the absurd Mercedes-Benz G63 AMG 6×6 and the following bright yellow example is just about as insane as they get. The headline focus is on ultra-light carbon bodywork components, a more luxurious interior and a healthy increase in engine performance making the Mansory Gronos G63 AMG 6×6 the beefiest 6×6 on the block.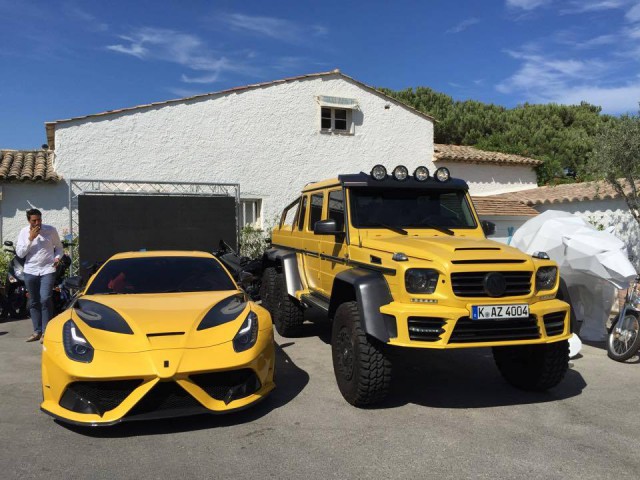 In traditional Mansory style, the changes are not only visual as there have been a number of significant changes to the AMG V8. Vital components such as the pistons, connecting rods, big end bearings, crankshaft, crank, cylinder heads and many more parts have been replaced with racing spec parts. The performance figures have been significantly improved. In standard guise the G 63 6×6 produces 536 horsepower, the Mansory Gronos G63 AMG 6×6 achieves an astounding 828 horsepower.
[Via Hugo Bouyoud]