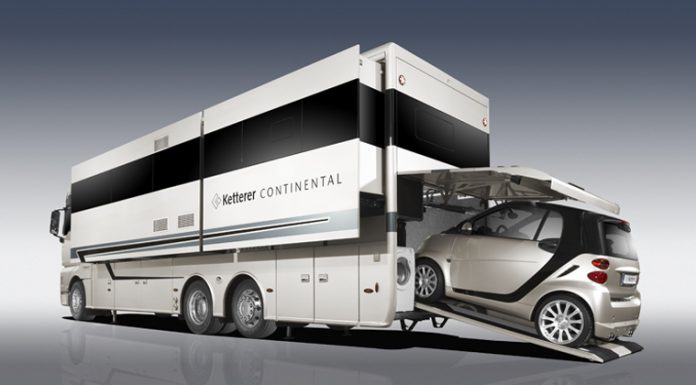 For avid travellers who want the flexibility of a motorhome but can't bear to part ways with their car, German company Ketterer has the perfect answer. The company offers a range of customisations for trucks manufactured by Scania, Man and Mercedes-Benz with the motorsport inspired homes capable of storing a car in style.
Ketterer offers its 11250, 12000 and Custom Line variations all of which offer their own unique features and cater to different customers.
As the names imply, the Ketterer 11250 is the smallest of the three and can store small cars like a Smart, Mini Cooper or an Audi A1. It also includes a side which can be extended to provide additional floor space. Meanwhile, the 12000 is slightly different in that both of its sides can be extended.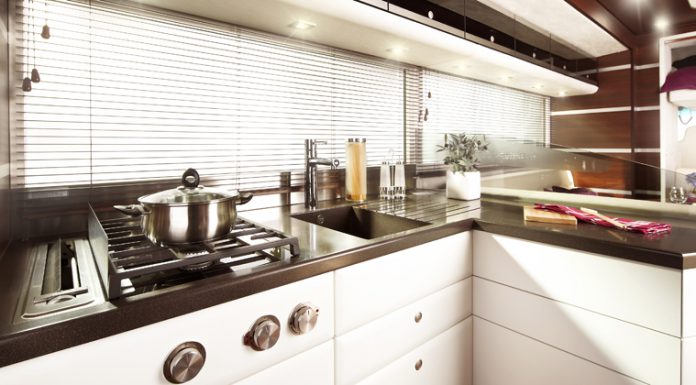 As for the Custom Line, it is comfortably the largest and based around a Mercedes-Benz truck. Unlike the others, customers of the Ketterer Custom Line have a limitless array of design options to choose from.