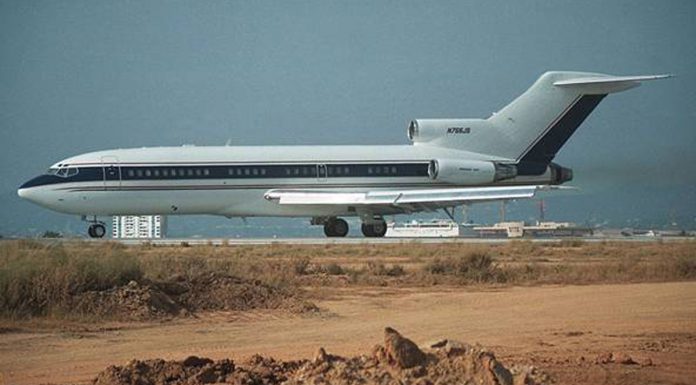 Fancy a private plane but don't think a traditionally sized private jet is good enough? Then this crazy private Boeing 727 jet could be perfect for you. The jet was originally created for entrepreneur Malcolm Forbes and while no pricing details have been released, it certainly won't come cheap.
The jet was originally created in 1967 and has enough room to support 23 passengers and 3 crew in comfort. Due to the age of the jet, it features a very retro-looking interior with beige leather seats as well as lacquered wooden tables and doors.
Rather surprisingly, the plane only has a single bedroom and bathroom.
With that being said, we can't imagine passengers ever complaining about the jet's lack of space or bedrooms!
[Via James Edition]