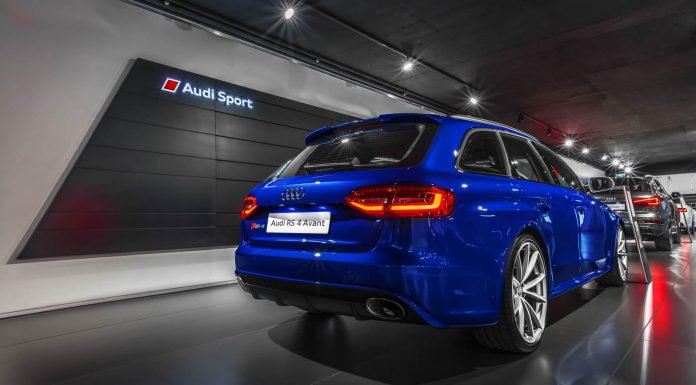 BMW has the M division while Mercedes-Benz has AMG. Audi's performance arm is officially titled Quattro GmbH which certainly isn't the most attractive brand name going around. To counter this, the German marque has launched a pilot program in Australia where its high-performance models will fall under the 'Audi Sport' name.
Audi selected Australia to test out the program due to the popularity of RS and R8 branded models in the country. As part of the program, 15 Audi dealerships in Australia will be outfitted with dedicated Audi Sport areas where the marque's RS and R8 models will be displayed. Additionally, a team of experts on Audi's performance models will be on hand to offer advice about the cars.
Discussing the move, Audi Australia managing director Andrew Doyle said "Australia has just been announced as one of the global pilot markets of the Audi Sport brand. The 'brand-within-a-brand' concept is an effective way of bringing together all of the exciting elements of our motorsport heritage and the performance characteristics of our brand under the new name of Audi Sport. Our motorsport program, along with our high-end RS and R8 performance models, are a clear reflection of what Audi Sport means to our company. It's about heritage, success, emotion and top performance –these are the aspects of the Audi Sport brand that we want to highlight to consumers."
If the move proves successful, the Audi Sport sub-brand will be expanded worldwide.