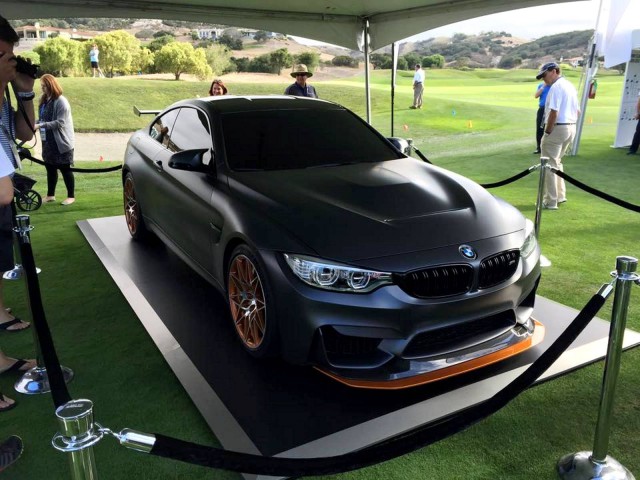 Just after being officially unveiled, the stunning BMW Concept M4 GTS has been put on display at the Legends Of The Autobahn event being held during the ongoing Monterey Car Week 2015.
These live images of the car show that it looks even more epic in the flesh than it does in the original press pictures. Those images gave the vehicle's matte silver finish a much lighter appearance than how it looks up close. In person, the various orange accents also scream "look at me!" in a way rarely matched by sports cars of this sort.
As the name of the car implies, it previews a hardcore variant of the M4 Coupe dubbed the GTS. The most significantly mechanical change is its implementation of a water-injection system pioneered by the M4 MotoGP Safety Car. That water-injection system utilises a 1.3 gallon water tank with water being injected directly into the plenums of the intake manifold. This results in lower compression temperatures and BMW claims that this results in extra horsepower and more torque.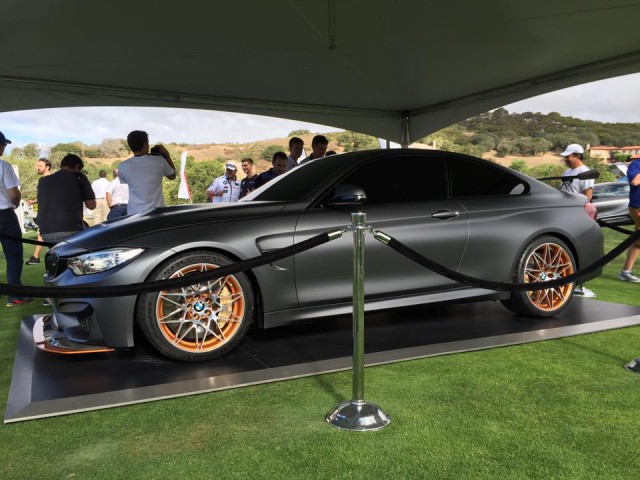 Elsewhere, the Concept M4 GTS features a number of other visual and aerodynamic modifications. For starters, it is wearing a set of special wheels measuring 19×9.5 at the front and 20×10.5 at the rear and wrapped in Michelin Sport Cup 2 tyres. The car also features a carbon fibre front splitter, a carbon rear diffuser as well as a large carbon fibre rear wing.
[Via BMW Car Club of America]