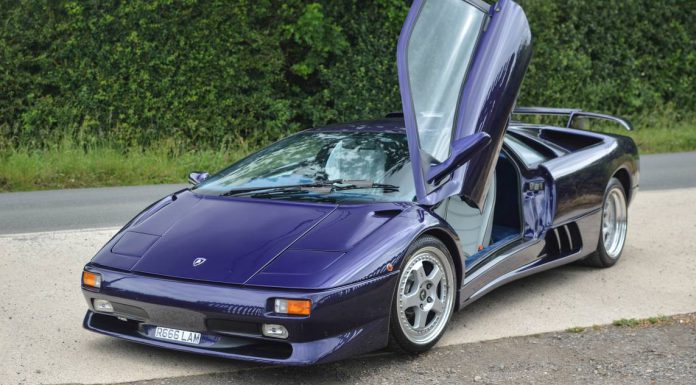 A stunning 1998 Lamborghini Diablo SV is set to be auctioned by Silverstone Auctions at the company's Salon Prive sale. This particular Diablo SV is particularly noteworthy as it is painted in a dark shade of blue dubbed Blue Scuro.
This particular Diablo SV was first delivered to Lamborghini G.B. in early 1998. Since then, it has covered just over 50,000 km which may seem like a lot for a Lamborghini but in the scheme of things, isn't very much. It also happens to be one of just three examples from 1998 finished in Blue Scuro and has also been fitted with the SE30/Monterey Edition side skirts, rear bumper, adjustable rear spoiler, carbon fibre taillight surrounds and dual fog lamps.
The car has also been fitted with a custom sports exhaust system while the interior is bathed in both leather and alcantara. Numerous carbon fibre elements are also found throughout including on the door sills, centre console, dash surround and steering wheel cowl. A Focal Audio system with navigation has also be retrofitted.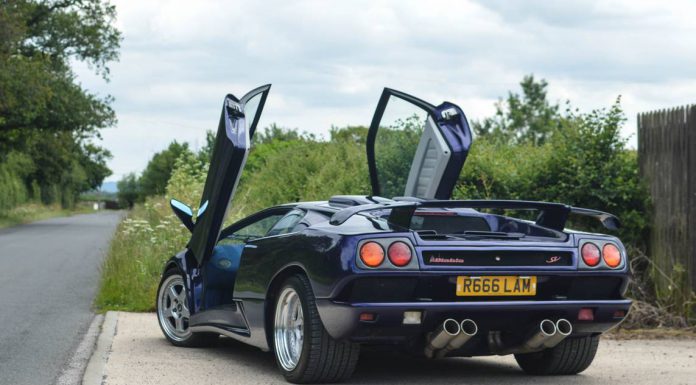 It is expected to sell for between 140,000 and 160,000 pounds.