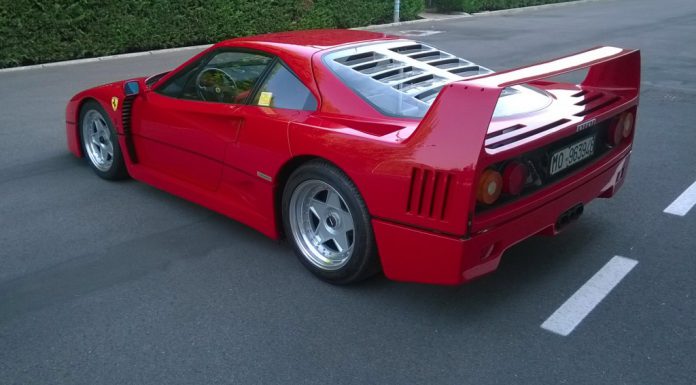 A 1992 Ferrari F40 has just sold for the equivalent of $1.23 million at a German auction hosted by Coys. The auction house claims that this is the highest price ever paid for an F40 at auction.
This particular F40 was one of the very last examples to roll off the production line as it is a 1992 example and the driver-focused supercar was first introduced in 1987. Prior to being sold at the auction, it had also only ever had a single owner putting it in elite company with the very finest F40s gracing the planet.
Further details about this Ferrari F40 remain unclear but it inevitably features quite low mileage numbers considering how much it sold for.
As a reminder, just 1315 examples of the F40 were ever produced. Each were fitted with a twin-turbocharged 2.9-litre V8 engine delivering 478 hp. Prior to the recent launch of the 488 GTB, the F40 was the firm's last ever turbocharged mid-engined V8 model.