A 1956 Porsche 356 A 1600 Speedster by Reutter will be auctioned off by RM Sotheby's as part of 'The Pinnacle Portfolio' on Thursday. The car is estimated to sell for between $270,000 and $320,000.
This particular 356 Speedster was delivered new in the United States complete with U.S. instruments and sealed-beam headlamps. It was also optioned with the luxurious coupe seats rather than the bucket seats of most Porsche Speedster models.
The car passed through the ownership of two others before its current owner acquired it in 2011. Since then, it has been well preserved and comes complete with a Porsche Certificate of Authenticity.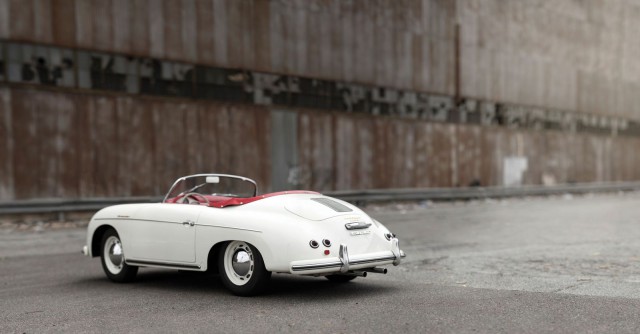 While the car may only feature a 1.6-litre four-cylinder engine delivering 60 hp and coupled with a four-speed manual transmission, it is highly regarded in the automotive world as a true icon.