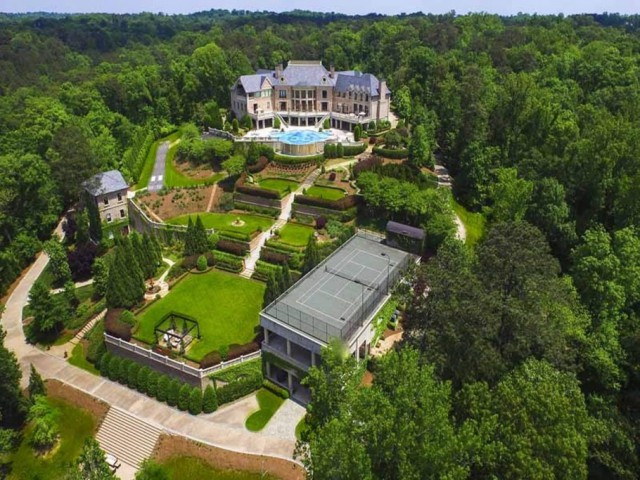 $25 million is a lot of money, particularly for a property. After looking at these images of director and actor Tyler Perry's house however, you'll be inclined to agree that if a property warrants its $25 million price tag, this would definitely be it.
The house is located in Atlanta, sits on 17 acres of land and features 34,688 square feet of floor space so it certainly isn't lacking space. Found throughout is a private cinema, an underground ballroom, exceedingly high ceilings, a quant black and red library, seven bedrooms and nine full bathrooms. Four fireplaces are also present.
Moving beyond the house itself, the property includes perfectly manicured lawns across multiple different levels. It also features a massive infinity swimming pool, a tennis court situated on top of a large guest house and even a helipad!