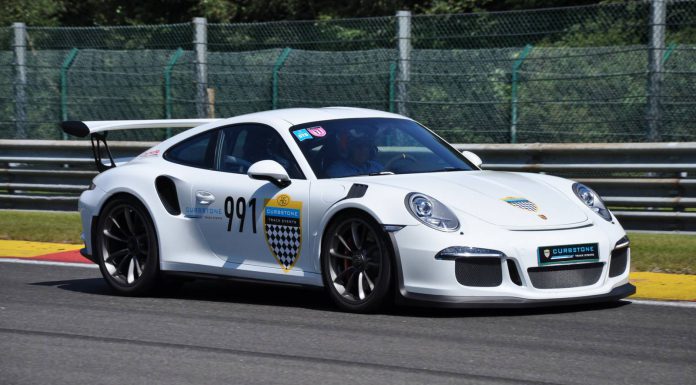 Complete sunshine, a dry track and multiple car enthusiasts; that is the ideal mix for a track day and the 11th track day organized by Curbstone Track Events in 2015 was just that. Held once again at Spa Francorchamps, a McLaren P1, a Porsche 918 Spyder and a Ferrari LaFerrari were just a few of the present cars last Thursday.
The three cars mentioned above are all mind blowing, but if you ask us, it was the Ferrari 250 GT that got most of the attention. This particular example is the only original track specked 250 GT that ever left the factory in Italy and is still in its original shape. For most of us this is a collector's item but the owner still uses it for what it's made; racing. With lap times around 2 min 50 seconds, it will beat a lot of younger cars.
Beside this absolute amazing classic Ferrari, we also spotted a 1953 Aston Martin DB2. This car was also track oriented but was not in for fast laps around Francorchamps. Next to these two great cars we spotted several Ferraris, a bright yellow Mercedes-AMG GT, a McLaren 12C, a Jaguar F-Type S, a Porsche Cayman GT4 and not one but two Porsche 991 GT3 RSs.