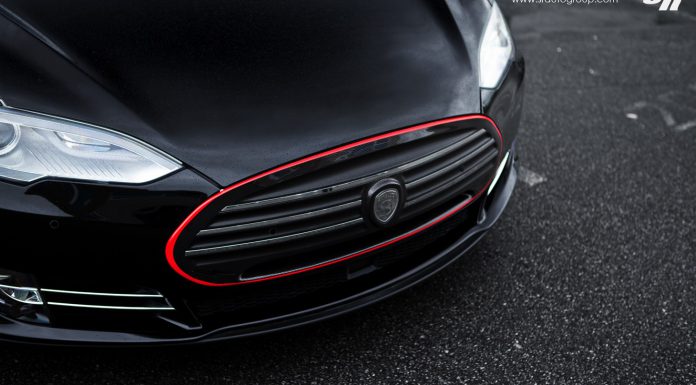 Despite the popularity of the Tesla Model S, the aftermarket tuning world is only just beginning to offer bespoke components and parts for the car. The latest firm to do so is little-known company 'Strut' which specialises in offering bespoke grilles for a number of different cars.
Strut has just released its carbon fibre exterior package for the American electric car. It includes the implementation of a unique front grille, rear spoiler and door guards. These carbon fibre parts are then joined by bright red accents to really make them stand out and turn heads even further.
Of course, the front grille Model S is there solely for looks as it serves no real purpose like the grille of a traditional car with an internal combustion engine. With that being said however, it does allow tuners to be creative by providing a clean canvas for customisation.