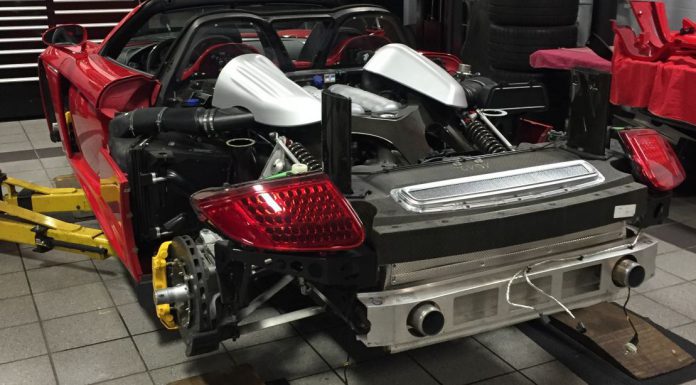 The Porsche Carrera GT will rightfully be remembered as one of the most iconic, well regarded and market-defining supercars ever produced. Originally launched in 2004, the Carrera GT may not have skyrocketed in value like the Ferrari Enzo but it provides driving thrills to comfortably match its Italian rival.
Considering some Carrera GT models are over a decade old, owners are faced with necessary, comprehensive and expensive major services. In order to give us an idea of the work that goes into a Carrera GT's major service, a Rennlist member has released the following images.
The service sees the engine and transmission completely removed from the German supercar by Porsche of Fairfield located in Connecticut.
If you've ever wanted a glimpse into the technology that makes up the Carrera GT, then this gallery isn't one to miss!
[Via Rennlist]