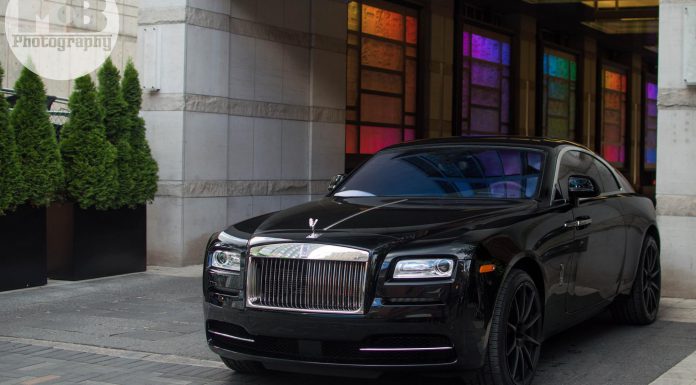 Ever since arriving on the music scene, Canadian rapper Drake has won numerous awards and is continually gaining new fans. As with many other successful artists, Drake is a big fan of high-performance and luxurious exotic cars and is believed to own quite a large collection. The most recent addition to his fleet is this; a black on black Rolls-Royce Wraith.
While Rolls-Royce offers 44,000 different colours for its cars, Drake has opted for a simple shade of gloss black alongside a number of chrome and brushed aluminium components. A set of black aftermarket wheels have also been fitted.
While it remains to be seen just what other cars Drake currently has in his collection, in recent years he has been spotted in a number of different Bentley Continentals as well as a Rolls-Royce Phantom. Undeniably the most recognisable car he has owned was a Bugatti Veyron Sang Noir but it was sold last year.
[Via MB Photography]