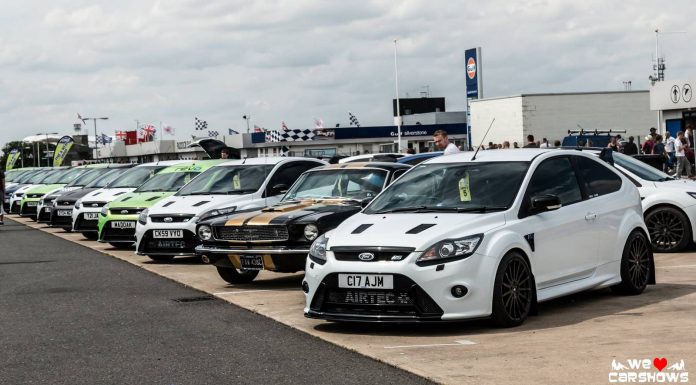 Held last Sunday at the Silverstone Circuit in the United Kingdom, the annual Ford Fair attracted a number of incredible cars produced by the American automaker. Additionally, Ford Fair 2015 played host to numerous action-packed shows and displays to keep attendees entertained.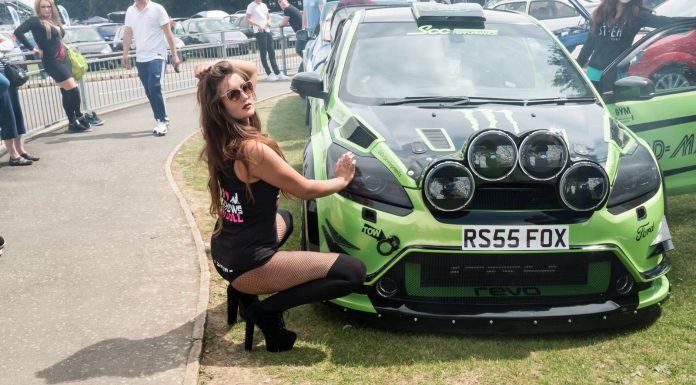 Certainly two of the key attractions of the latest iteration of Ford Fair were the Live Action Arena and the drifting displays. At the former, stunt driver Russ Swift showed off his driving prowess in a number of different Ford vehicles and performed stunts like high-speed J-turns, crazy reverse parking stunts and more.
As for the drifting part of the program, it attracted a plethora of drift-spec Fords more than capable of performing prolonged and exceptionally smoky powerslides.
On display, the plethora of extensively modified Ford Focus RS models were undeniably the highlight. Thanks to its potent turbocharged engine and front-wheel drive hot-hatch format, the Focus RS has proved popular among tuners and some of the finest examples we've ever seen were on display at Ford Fest 2015.
[Via We Love Car Shows]