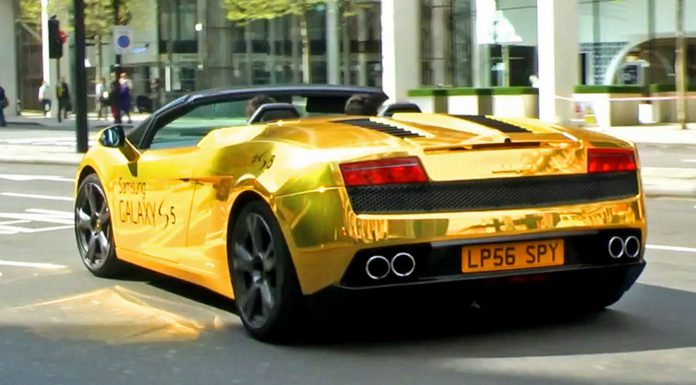 Not too long ago, a gold chrome wrapped Lamborghini Gallardo Spyder crashed in London. Well fast forward to the start of August and another gold chrome Lamborghini Gallardo Spyder has been involved in a rather embarrassing little incident. This example however is the more up-to-date Gallardo LP560-4 Spyder and the crash occurred in Liverpool.
[youtube]https://www.youtube.com/watch?v=EOKHy7o2nGM[/youtube]
The exact cause of the crash remains unclear, but the aftermath was captured on film. It shows that the customised Italian supercar crashed into the concrete wall of a building severely damaging the front bumper and one of the front quarter panels. The impact was severe enough for the rollover hoops to pop up.
Rather unsurprisingly, the driver was clearly quite embarrassed by the crash. He then proceeded to leave the scene as quickly as possible by speeding off into the distance. Despite his best attempts, it wasn't quick enough to avoid being filmed.
Better luck next time mate.