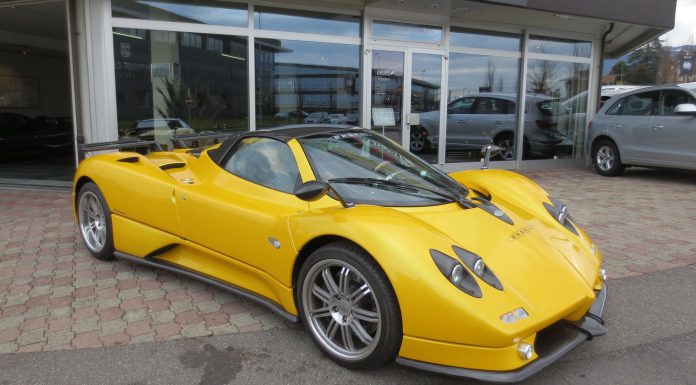 A Pagani Zonda S Roadster 7.3 is currently up for sale in Switzerland for $2.2 million.
The car has only completed 11,400 kilometres on the odometer and was registered in August 2004. Moreover, it comes equipped with a sport exhaust, 19-inch alloy wheels, leather seats, carbon-fibre rear spoiler, NACA air-intake and NARDI wooden steering wheel. It has metallic yellow exterior paint and beige interior.
The Pagani Zonda S 7.3 was introduced in 2002 and came equipped with a 7.3-litre naturally aspirated V12 engine, developed by the AMG division of Mercedes-Benz. The engine produces 555 hp and 750 Nm of torque. The power is transferred to the rear wheels of the car via a 6-speed manual gearbox.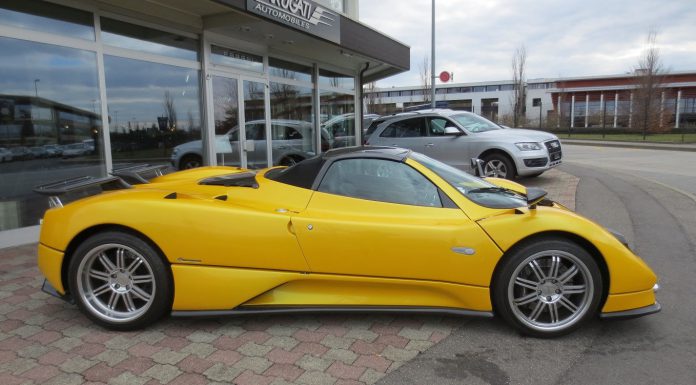 Pagani claims the car can sprint from 0 to 100 km/h in 3.7 seconds with a top speed of 355 km/h (220 mph). However, it's not certain whether these claims have been verified.
Nonetheless, in 2003, Pagani introduced a roadster version of the Zonda S 7.3. The car carried the same components as the coupe and Pagani assured that there was no loss of performance despite a weight gain of 30 kilograms. Only 40 models of the Zonda S 7.3 Roadster were produced.
[Via mobile.de]