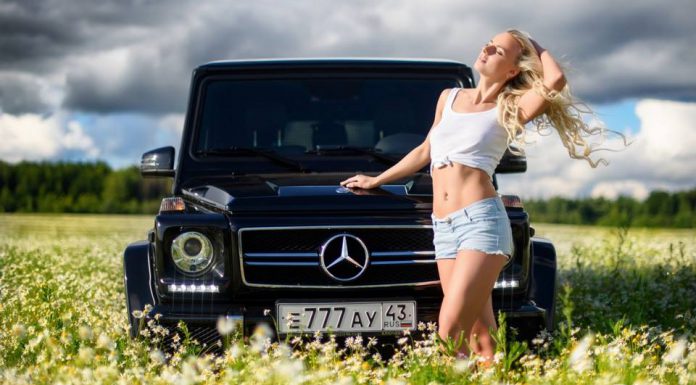 The Mercedes-Benz G63 AMG is one of the most sought-after SUVs in the world. It's a high-performance off-roader that is also used for military purposes in several countries.
The 2015 model of the car is powered by a 5.5-litre twin-turbocharged V8 engine, that produces 536 hp and 760 Nm of torque. This allows the G63 to sprint from 0 to 100 km/h in just 5.4 seconds. The power is transmitted to all the wheels of the car via a 7-speed automatic gearbox.
In our latest edition of 'Cars and Girls', we have a black G63 AMG, flanked by a beautiful Russian model. It has to be said that since we don't know about the personal details of the model, the Russian number plate suggests she belongs to the country. The photoshoot is exquisite with the G-Wagon looking stunning in the scenic backdrop.
Mercedes-Benz has a strong market in Russia and despite the economic slowdown, the German manufacturer has been able to record decent sales over the past 18 to 24 months over there. It sold 44,376 passenger cars in 2013 and the company's sales grew by 10.8 percent in the following year as nearly 50,000 units were purchased by Russians. By comparison, Audi registered 34,014 sales in 2014 and BMW's figures stood at 37,254 units.
[Via Jäger Andrii]