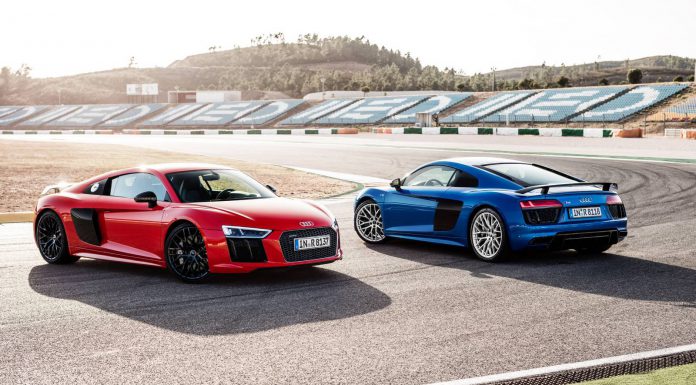 At some stage, the second-generation Audi R8 will be offered with a turbocharged engine even if it isn't for some time. The turbo'd variant will act as the entry-level R8 model filling the void left behind by the ditching of the 4.2-litre V8 powered model from the Audi R8 range.
According to new reports, a brand new 2.9-litre twin-turbocharged V6 is being developed for use in the R8. That engine will be modified to deliver around 450 hp putting it comfortably ahead of the 414 hp offered by previous V8-powered R8 models.
Beyond being more fuel efficient that a large V8 engine, Audi is also developing a turbocharged R8 model to avoid being slapped with heavy taxes in China. As it stands, harsh taxes are applied to imported vehicles in China with over 3.0-litres in displacement so the automaker will be able to avoid such taxes by pegging its turbo'd R8 to 2.9-litres.
The implementation of a turbocharged engine will also make it easier for Audi to offer high-performance versions if customers demand such models.
As it stands, the second-generation R8 is only available with a naturally-aspirated 5.2-litre V10 engine in two different specifications.
[Via Car Magazine]