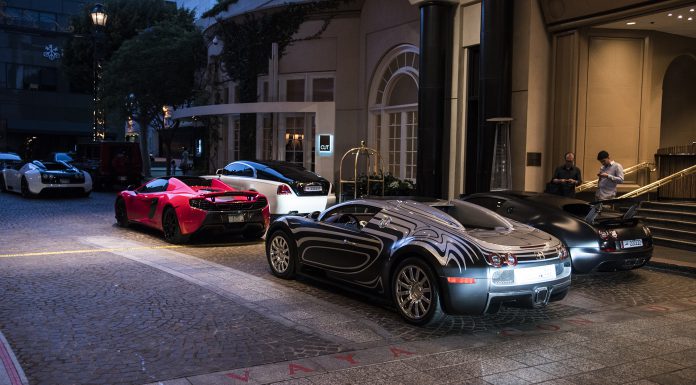 Supercars roam freely in Beverley Hills, California and a number recently arrived from the Middle East. Our friend KVK Photography went out to the Beverley Wilshire to check out what incredible supercars were roaming around the prestigious hotel.
Parked outside the hotel were not one, not two, but three incredible Bugatti Veyrons. One of them was a Veyron 16.4 with a L'Or Blanc inspired paint job, a satin black Veyron Super Sport and a black and white Veyron Vitesse.
While there were a number of other McLarens, Jaguars, Ferraris and more sitting idle in front of the high-end venue, the three Veyrons understandably attracted the most attention!