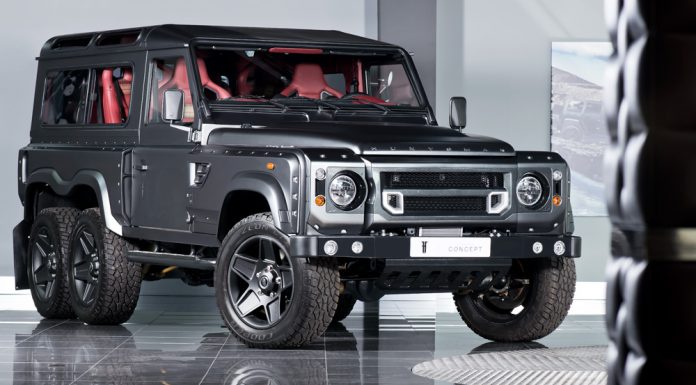 At the Geneva Motor Show 2015, Kahn Design unveiled the Flying Huntsman. Based around the Land Rover Defender, the car basically merges together the six-wheeled philosophy of the Mercedes-Benz G63 AMG 6×6 with the Defender in an undeniably eye-catching package. Now pricing details for the car have been released.
Customers in the UK will have to hand over at least 199,875 for the potent off-roader. While that is undeniably a lot of money, it is about half of what it cost Mercedes-Benz buyers for the G63 AMG 6×6. Sure, the Flying Huntsman isn't as outlandish as the 6×6, but it isn't all that far off and still very capable off road.
The Kahn Design Flying Huntsman 110 WB 6×6 Concept is based upon the Land Rover Defender 110 model. It comes equipped with a 6.2-litre General Motors LS3 V8 engine, driving a six-speed automatic gearbox. Power is expected to be around 430 hp and it will keep the locking differentials and low range gear capability of the standard Defender.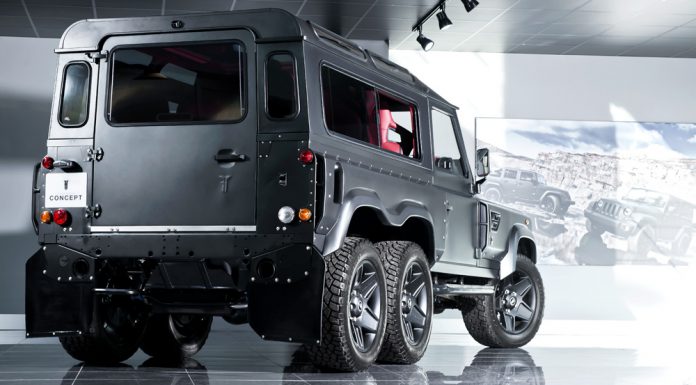 The coachwork is custom and provides a 400 mm extension to the bonnet, a 800mm extension to the rear cabin and a 150 mm wider track. The windscreen has also had its rake increased while the front doors are larger and the roof is fully panoramic. Upgraded suspension and braking components are also found.