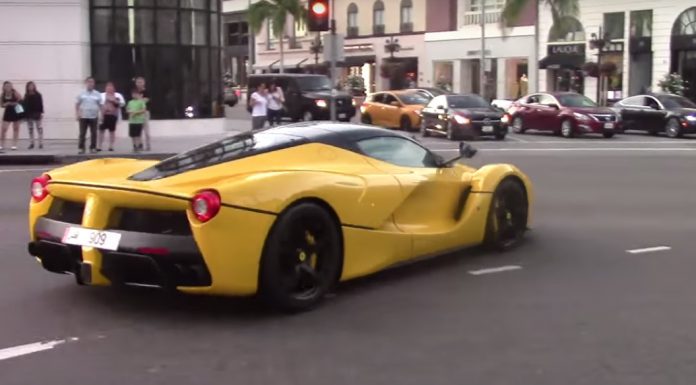 While London has made a name for itself as being home to a plethora of Arab-registered supercars, there are also a number of exotics from Arab states currently cruising through the streets of Los Angeles.
[youtube]https://www.youtube.com/watch?v=F-GTa2TSuME[/youtube]
The following yellow Ferrari LaFerrari is registered in Qatar and recently performed an impressive powerslide when pulling out of a carpark much to the excitement of the spotter behind the camera! Following the car was a stunning red Mercedes-Benz G63 AMG.