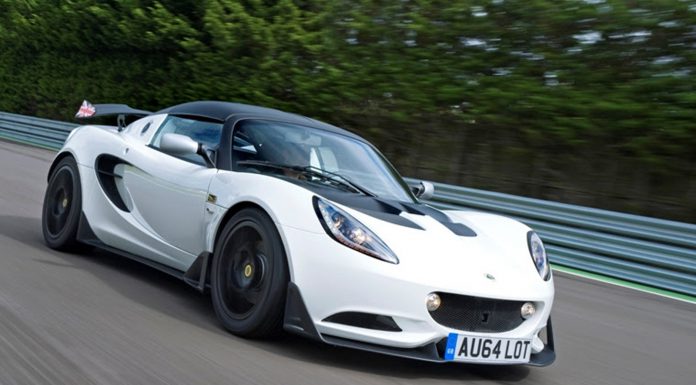 As part of the Lotus relaunch in the United States, it has been confirmed that the ever-popular Elise will again be offered on the other side of the Atlantic. However, it won't come in the near future.
The British manufacturer is in the early phases of dreaming up the next-generation Lotus Elise and it will be created to meet American standards. Consequently, U.S.-bound next-gen Elise models will feature smart airbags and side airbags which the current model doesn't have.
Lotus could modify the current Elise to meet strict U.S. guidelines but that could prove too time consuming and costly despite the fact that such upgrades have been made to the current Evora. As for the Elise, Lotus chief executive Jean-Marc Gales said "We'd need smart airbags, plus side airbags and to change the whole front crash structure. It would add 100kg (220 pounds)."
The Lotus Elise was of course pulled from the American market in 2011 after its exemption to local safety regulations expired. It had been on sale since 2004 and was particularly popular with 2385 examples being sold from July 2004 to July 2005 in the U.S.
When the next-gen Elise launches in the U.S. sometime around 2020, the marque would love to match and eventually surpass that impressive figure.
[Via Automotive News]