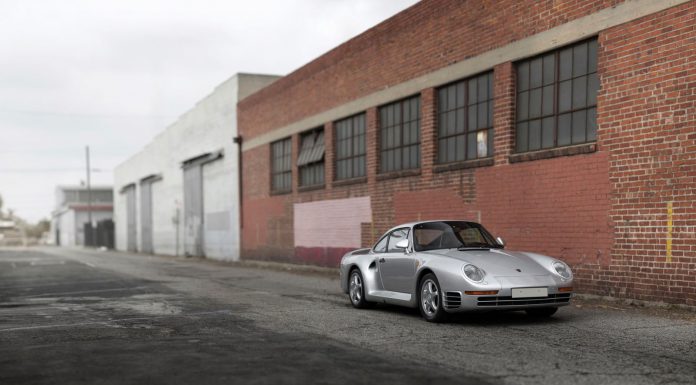 A 1988 Porsche 959 Komfort model is set to cross the auction block as part of 'The Pinnacle Portfolio' from RM Sotheby's next week. It is one of just 337 units ever created and is expected to sell for between $1 million and $1.3 million.
The Porsche 959 is rightfully considered as one of the worlds greatest ever supercars thanks to the blistering performing it provided. Powering the car is a 2.85-litre twin-turbocharged horizontally opposed six-cylinder engine pumping out a total of 450 hp. Thanks to that engine and an advanced all-wheel drive system, the 959 will accelerate to 100 km/h in just 3.5 seconds.
The car was originally delivered to Spain in 1988 and was owned by the original buyer for almost 20 years before he parted ways with it in 2006. The car then arrived in the United States in 2011 where it has remained ever since. Its current owner has stored it in a climate-controlled facility and since its major service in 2011 totalling $40,000, it has barely been driven. All told, it has travelled 21,100 km.
Importantly, the Porsche 959 was never actually offered for sale in the United States meaning examples in the U.S. have been privately imported.