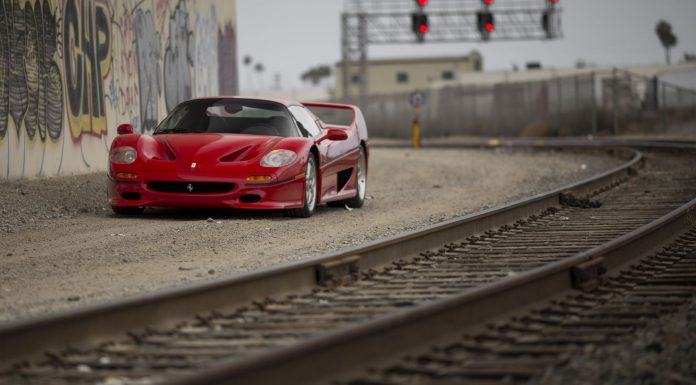 A special 1995 Ferrari F50 is being auctioned off by RM Sotheby's this month. The car forms part of the incredible $65 million 'The Pinnacle Portfolio' which will see some of the world's most expensive, exclusive and rarest cars sold. Rather incredibly, they are all owned by a single owner. This particular F50 is expected to sell for between $1.6 million and $2 million.
The Italian supercar is one of just 55 U.S. production examples produced and is the 59th of a total of 349 produced worldwide, chassis number 104063. It rolled out of the factory on December 19, 1995 and painted in Rosso Corsa. It was originally sold to Greg Whitten who also happens to own an exceptionally rare Ferrari 250 GTO.
For the following decade, the F50 remained in the possession of Whitten. It was then sold to a collector in Illinois while the current owner purchased it in 2011. Throughout the car's tenure, it has covered a mere 5800 miles and in February 2013, the car's fuel tank balder was replaced alongside a full service costing in excess of $30,000.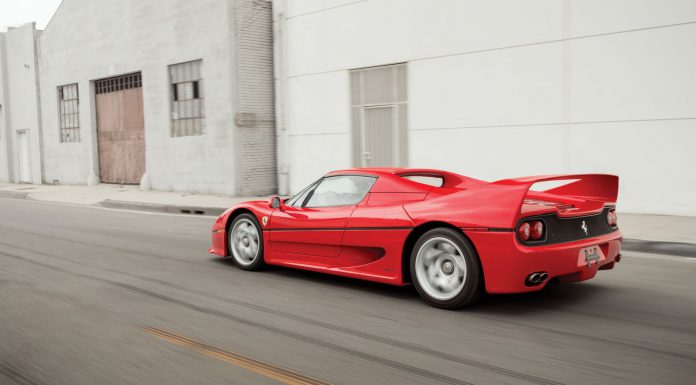 The Ferrari F50 is of course unlike any other car produced by the Italian marque. It is powered by a Formula One derived 4.7-litre naturally-aspirated V12 engine delivering 520 hp at 8000 rpm. Rather incredibly, the engine is capable of reaching 10,000 rpm! Elsewhere, it features a six-speed manual transmission, rear wheel drive and a limited-slip differential.