On the back of 2016 Porsche 911 GT3 RS deliveries kicking off around the world, Vancouver has just welcomed its very first example. While painted in the most docile of the four colours and shades available, this 911 GT3 RS is still undeniably eye-catching and will be sure to turn heads when it heads out onto the roads of the Canadian city.
Alongside the white paint, this 911 GT3 RS includes a set of gunmetal grey centre-locking wheels as well as bright yellow brake calipers. It also includes a matte black section of the rear bumper as well as the rear wing endplates and uprights being finished in matte black. Certainly one of the most noteworthy features of the cabin are the bright red gauges.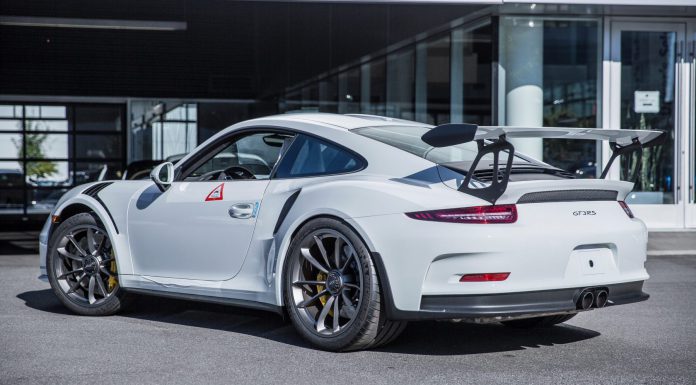 The 2016 Porsche 911 GT3 RS of course uses a brand new 4.0-litre six-cylinder engine which remains naturally aspirated. It has been tuned to deliver 493 hp (the same as the 997 GT3 RS 4.0) but now delivers 384 lb-ft of torque which is 15 lb-ft more than the GT3 RS 4.0. Additionally, these figures represent a 25 hp and 60 lb-ft increase over the current 911 GT3.